'Cutting-edge' Facility Enables Grief Center to Expand Offerings
Thursday, December 3, 2020
Following the death of a loved one, children of all ages - and their families - need a spacious, homelike atmosphere where they can heal, which is exactly what Hampton Enterprises - Properties & Construction desired to create as it constructed Mourning Hope Grief Center's new location in West Lincoln.
That objective was achieved in September 2020, when Mourning Hope opened its three-story, 15,000-square-foot facility at 1311 S. Folsom St.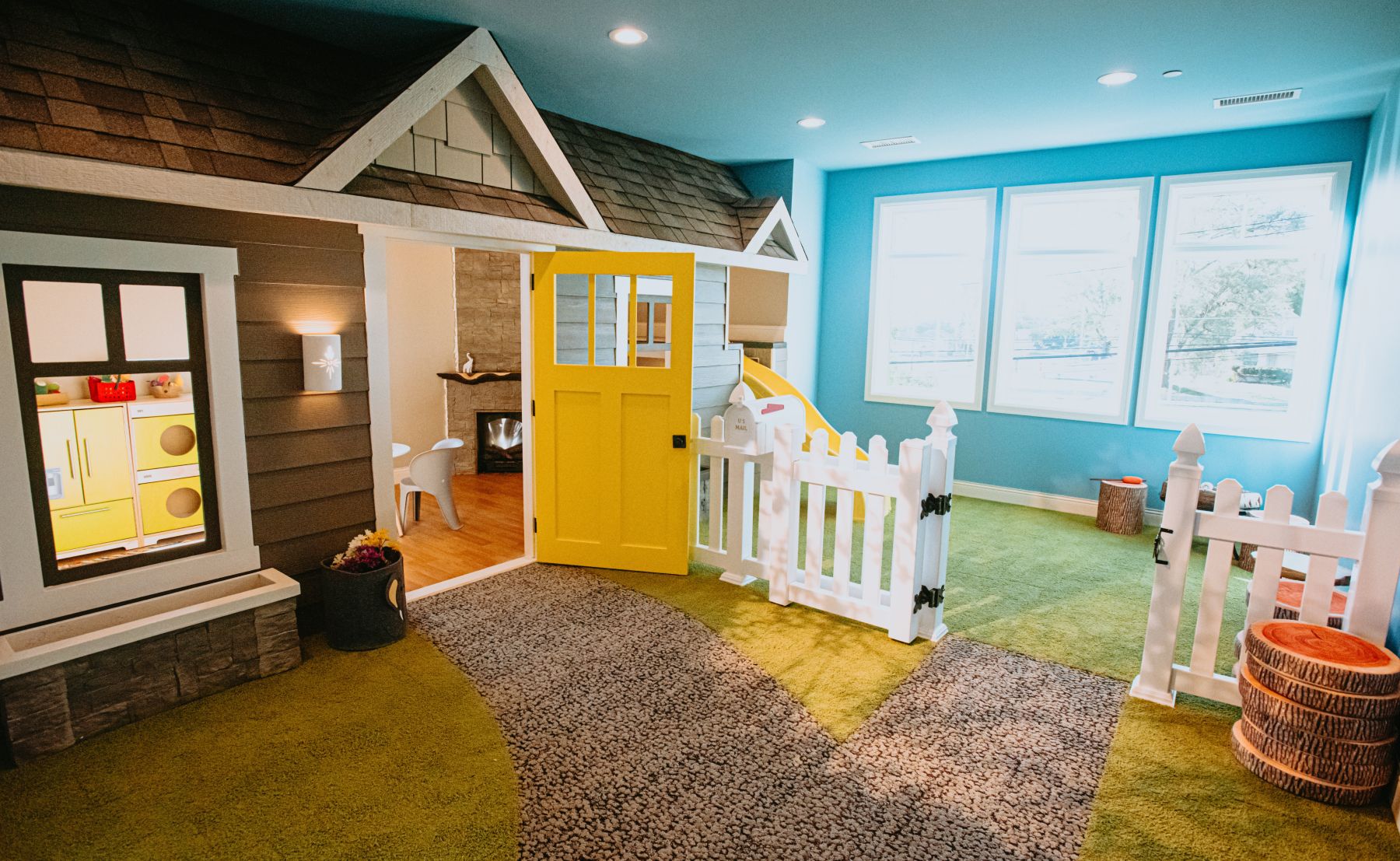 Mourning Hope provides specialized grief support sessions for those who've experienced the death of a parent, grandparent, sibling or close friend. It opens its doors to children, adults and families for counseling sessions and hosts support groups with peers who've experienced similar loss. The new facility opens a world of new possibilities for the nonprofit organization, which was cramped in its previous 2,500-square-foot location near Nebraska Wesleyan University campus.
"In the past, we occasionally had to wait-list families because we just didn't have enough space," said Executive Director Carly Woythaler-Runestad, who noted the new facility, in contrast, has various specialty rooms dedicated to different age groups, needs and interests.
"That was part of the reason we wanted to build," she said. "We wanted to create spaces where children can self-direct their grief support, and we wanted it to feel like a home instead of a school."
Children, who rarely have the developmental ability to verbalize their emotions fully, can express themselves through other media in a large, well-furnished art room. Others can act out their story in the Theater Room with multiple wardrobe choices, or safely work out their frustrations in the Emotion Commotion Room.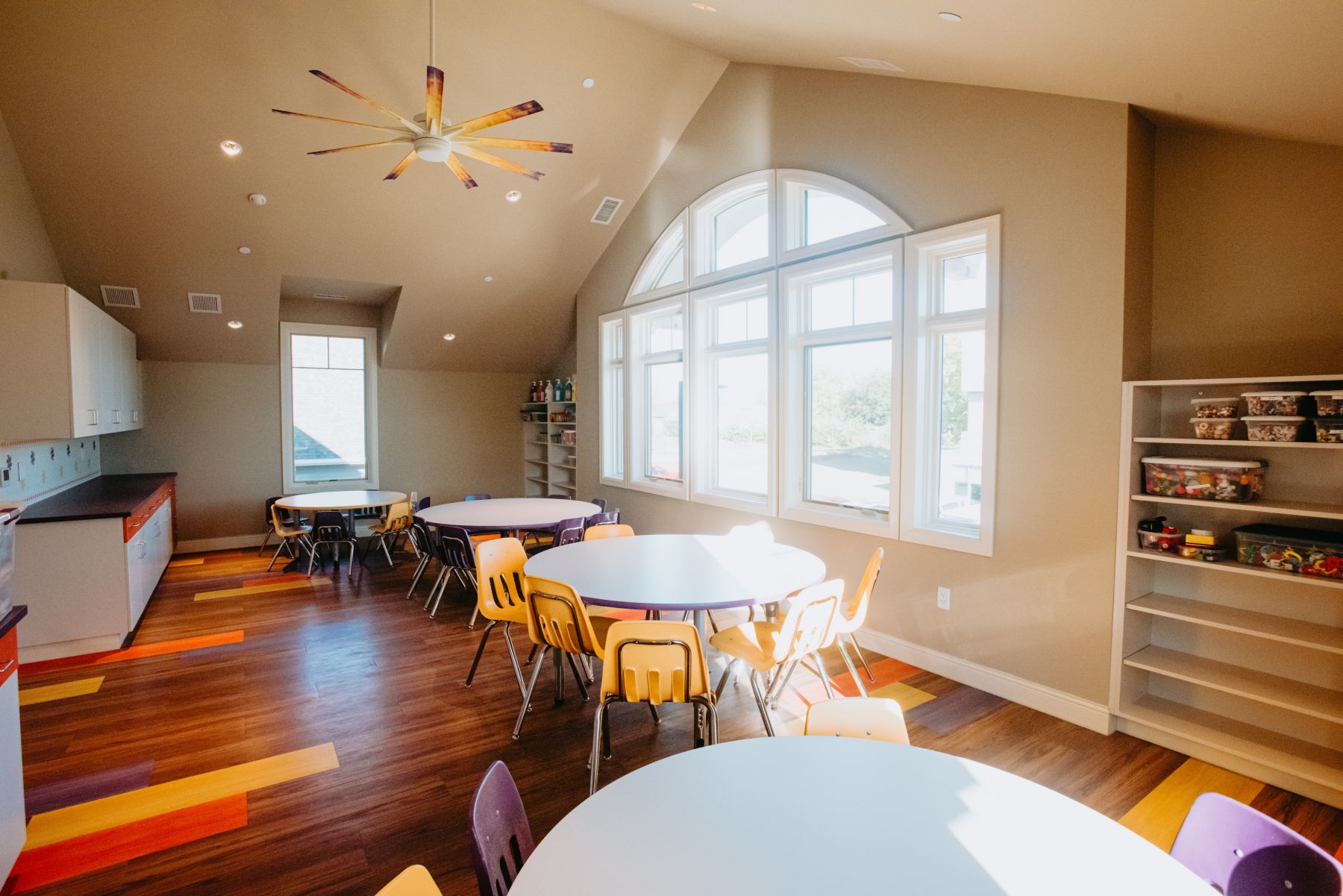 Hampton's site Superintendent and Project Managers were tasked with wrapping the entire floor plan around a round central meeting room, as well as using curved staircases to connect the floors.

"It feels safe, almost like wrapping your arms around people when you're in a support group," Woythaler-Runestad said. "The theme carries throughout the building."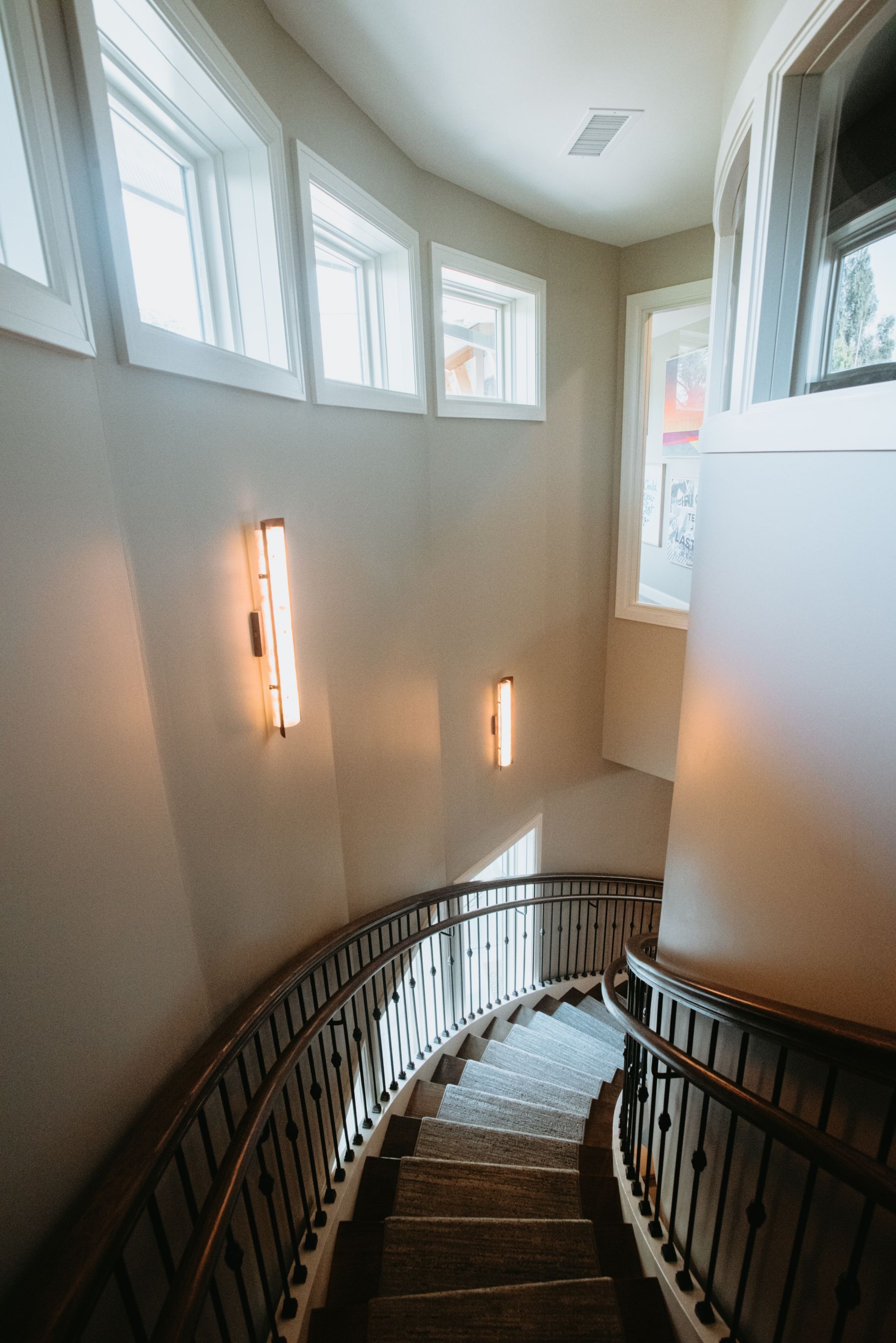 The Executive Director notes how Mourning Hope's new facility is an example of "cutting-edge innovation," something that other grief centers across the nation may emulate. She also appreciates Hampton's urgency and persistence throughout the COVID-19 pandemic.
"That's been a bit of an obstacle from all perspectives, but they really didn't slow down. They just kept right on going," she said. "They had the ability and resources to do that. They've been very patient, and their robust staff has allowed us to lean on them in ways I wouldn't have anticipated when we started."