A welcoming change at Lincoln First Lutheran
Friday, July 31, 2020
First Lutheran Church in Lincoln recently had a problem: its congregation was welcoming, but its facility was not.
"We weren't living up to our welcoming statement - and the main problem was the building itself," said Dan Warnes, lead pastor.
Originally built in 1966 when the congregation moved from its historic downtown location, the building lacked inclusive features such as accessible bathrooms and wheelchair-friendly ramps. And the entryway didn't facilitate interactions.
As he felt his congregation wasn't able to effectively greet others, Warnes reached out to Hampton Enterprises - Properties & Construction to help turn RDG Planning & Design's blueprints into reality. The $4 million renovation called for a new entryway shaped like arms extending for a welcoming embrace, along with other upgrades such as an awning to cover congregants from inclement weather.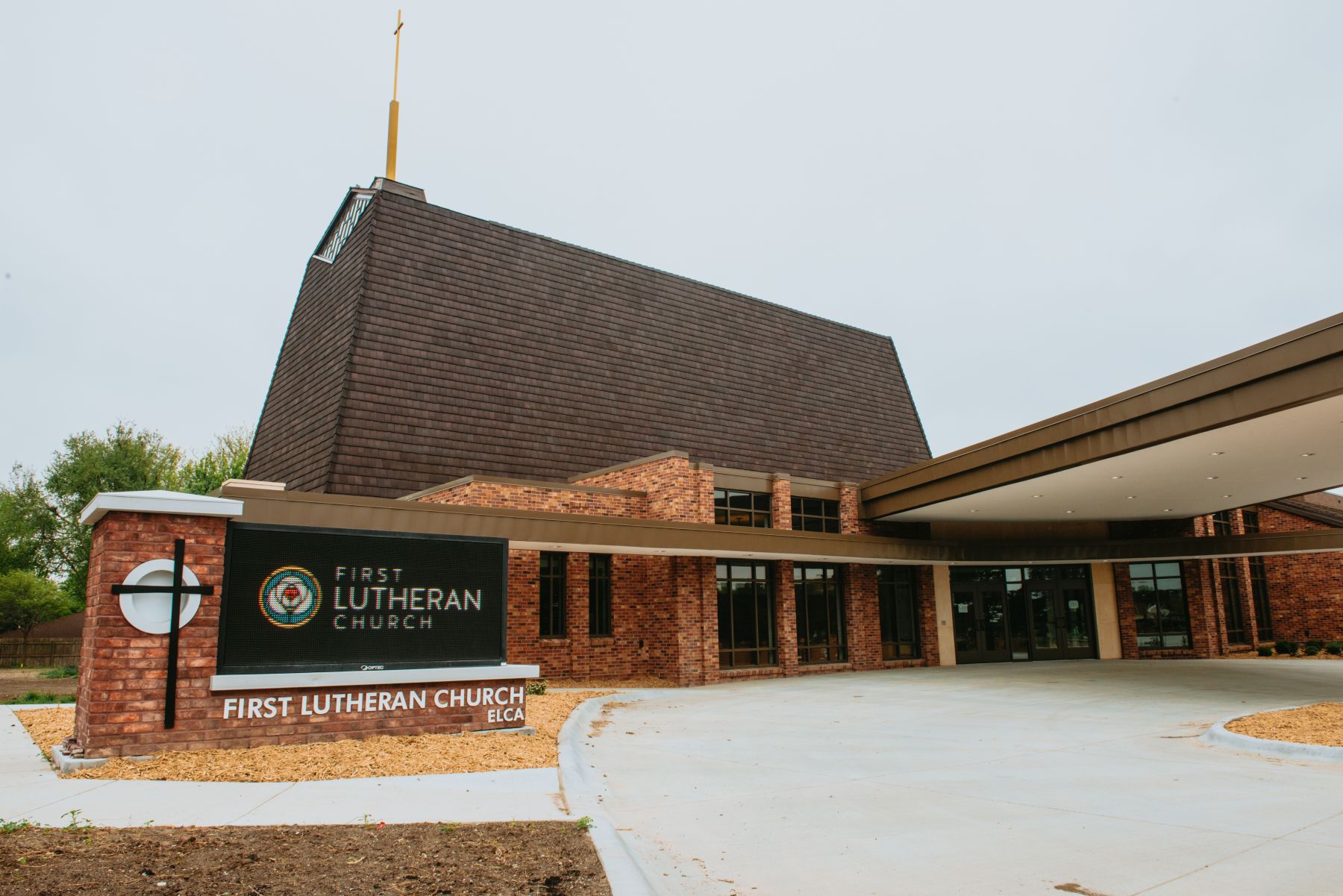 Once complete, newcomers and regulars alike will enter a large foyer and immediately look upon stained glass salvaged from the Plymouth Congregational building that housed the congregation from 1930-1966. Plus, there will be an accessible bathroom by the front entryway, as well as one with a more private entrance that's equipped with an adult changing table.
Along with a new choir space, the sanctuary will be opened to be more welcoming and include wheelchair rams so everyone can participate in the church's service. The refurbished preschool will link to an exterior playground too, and the revamped kitchen will feature new industrial standards such as a drop-down fire door and sprinklers.
About the only things that won't be revamped at First Lutheran are the activities room that housed services while construction was underway and a central memorial garden and columbarium, where congregants ashes are scattered or inurned.
"It was important to us to keep that sacred space untouched," Warnes said. "Hampton has been just amazing. They did a good job translating a plan into reality and really worked with us."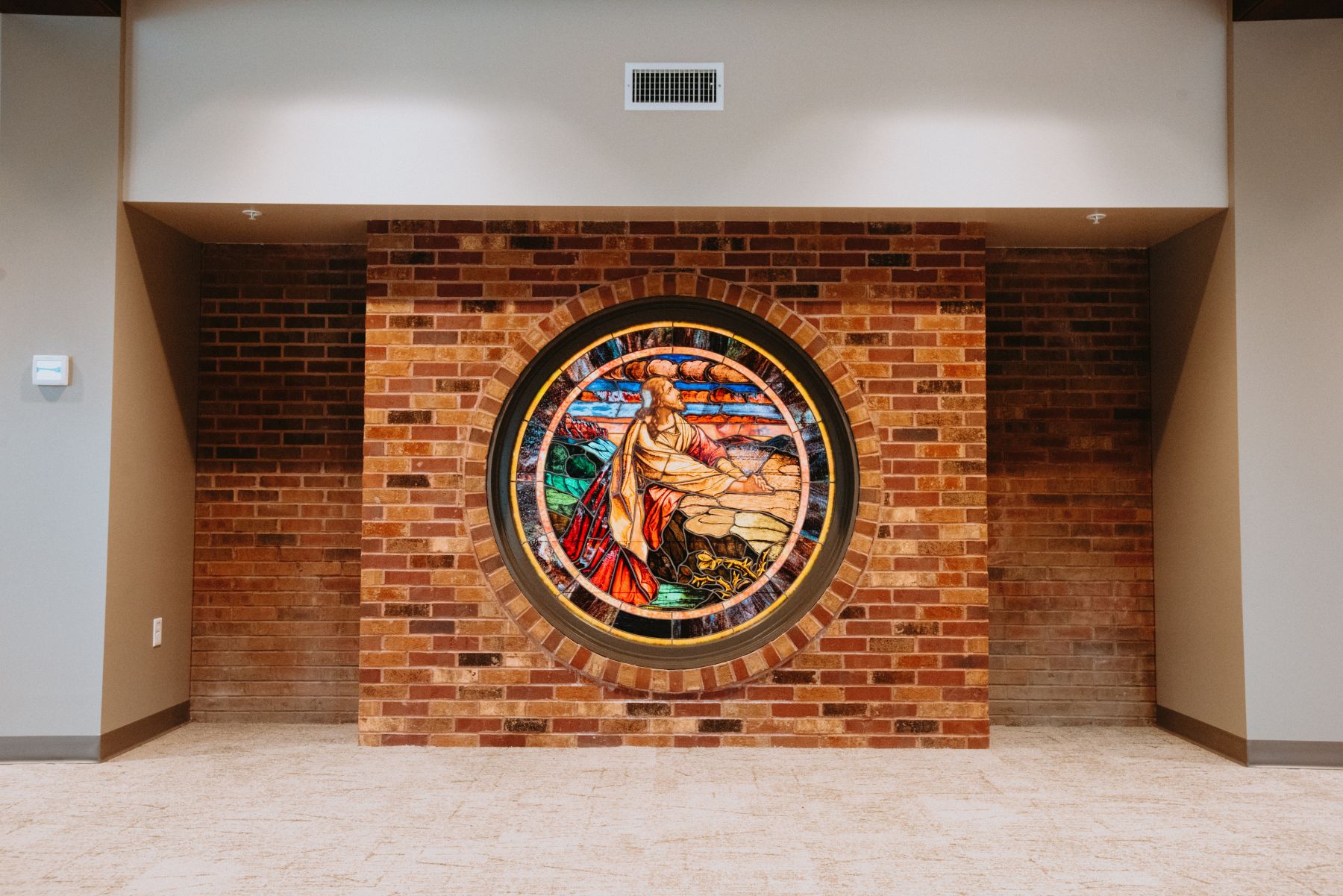 Jim Handeland, chair of the church's building committee, worked as a liaison with Hampton. "I had a 52-year career in architecture, and Project Manager Dave McNeal is one of the best," Handeland said. "He is knowledgeable, experienced, reasonable and responds to concerns. He has just been super to work with."
Handeland and Warnes also had high praises for Construction Superintendent Mike Stokes, Estimator Duane Mundt, and Hampton's employees and subcontractors. They said the entire team worked well to keep costs down, which is vital for a nonprofit entity like a church, and to ensure the congregation was able to meet throughout the process.
Thanks to Hampton, First Lutheran's building now reflects the welcoming spirit of the people who gather within to worship. They hope to soon be together to celebrate.

"I would do another project with Hampton any day; it has been incredibly smooth," said Warnes, who noted Hampton's employees had a kindred spirit with the company's founder Joe Hampton, a former First Lutheran congregant. Warnes appreciated the way Hampton employees did things right, paid attention to details and treated the building as if it was their own.