Creating Relationships That Build and Improve Communities
Hampton Properties
Because Relationships Really Do Matter.
The Properties Division has roots back to the 1960s when Joe Hampton decided to begin a rich partnership with the business leaders of Nebraska, which today has evolved into over 750,000 square feet of commercial real estate, owned and leased by Hampton Enterprises in seven separate developments across Lincoln, Nebraska.
Signing a lease with Hampton is the beginning of that same, mutually beneficial partnership. Our leasing professionals, construction team, maintenance team and lawn and snow removal crews, landscapers all work together to support your business. We're as interested and vested in the success of your business as we are Hampton's.
At Hampton, leases aren't business arrangements to us — they are relationships. We're in this for the long haul. We've had tenants who have partnered with us for 30, 35, 40 years and more — essentially the life of their businesses. We want you to be in a Hampton building for the life of your business too, and we can't wait to find out how we can make that happen.

Featured Commercial Properties:
"They care about our needs and making things work well for us, even helping us look at different size spaces as our needs change."
Dr. Linn and Brenda Erickson
Owners
Turning Pointe Chiropractic
"Hampton has been very attentive to all our needs for the past 40 years."
Kristin Kohler, DDS & Dennis Gutz, DDS
Owners
Lincolnshire Pediatric Dentistry
"Hampton has been very accommodating for our growth. They've made more and more space available as the need arose."
Doug & Lisa Long
Owners
Q.P. Ace Hardware
"It was easy to work with Hampton and I'd definitely work with them again."
Dr. Gene Stohs, M.D.
Senior Partner
Women's Health Care Center of Williamsburg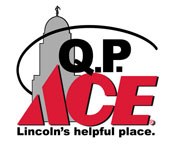 Women's Health Care Center of Williamsburg