Freddy's appreciates a consistent performer
Thursday, June 11, 2020
As a successful nationwide franchise, Freddy's Frozen Custard & Steakburgers illustrates the importance of having a good product and delivering it with excellence — time and time again.

The Kansas-based restaurant has more than 350 locations across the nation, and has found success in Lincoln, Nebraska, where Freddy's recently doubled its locations to four. District Manager Alex Carney is in charge of them all, plus recent startups in Hastings and Columbus.
 After using a different contractor for its two south Lincoln projects in 2016, Freddy's chose Hampton Enterprises – Properties & Construction two years later when it launched new sites at 5717 O Street and 3220 N. 27th Street.
"Hampton's quality of work was great," Carney said. "They built it the way we wanted it built. There was no deviating, just consistency and attention to detail.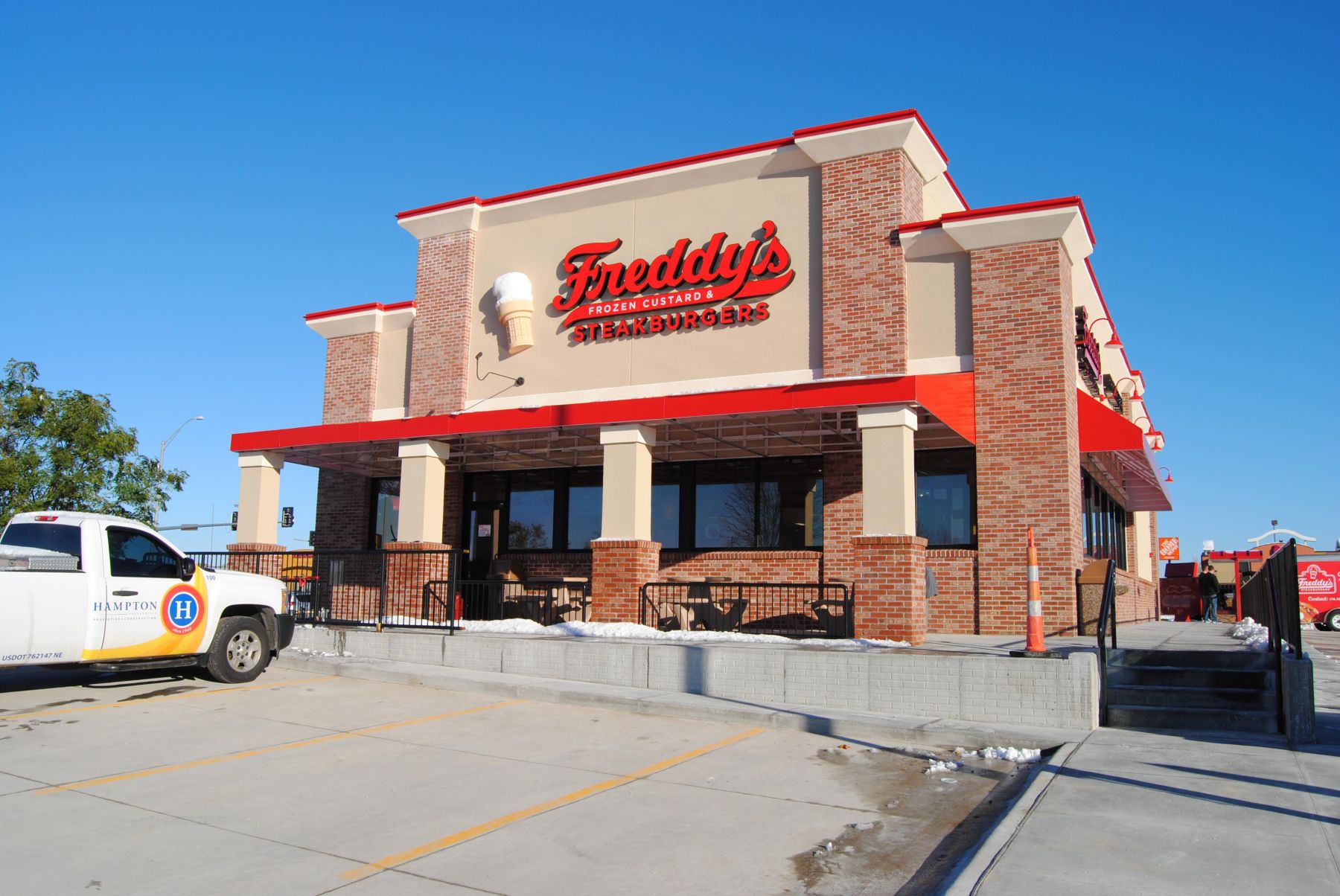 Carney and his supervisor also appreciated the heightened communication and lack of hassle with subcontractors, a welcome change after experiencing issues during their initial Lincoln projects. Hampton kept them updated with project photos and status daily, which gave them a firsthand look at day-by-day site progress without having to come to the site themselves.
So when it came time to build in Hastings and Columbus, Freddy's returned to Hampton. The result: the locations opened on time in the spring of 2020, as Project Superintendent John Scotton and his team overcame unprecedented complications with COVID-19 and typical Nebraska problems with unpredictable weather. 
"This is a first time we've used a company for this many projects in a row, and it really says something about Hampton's quality," Carney said. "We've found that they've been consistent and easy to work with, so we've kept using them. They didn't let the coronavirus slow them down, and that was impressive."