Buffalo Wings & Rings adds sporty restaurant to Williamsburg Village scene
Tuesday, June 16, 2020
Michael Barton knew a sports restaurant could make a big splash in the right residential neighborhood. And his research led him to Williamsburg Village, near the intersection of 40th Street and Old Cheney Road.
It also happens to be the same neighborhood Hampton Enterprises – Properties & Construction calls home.
Consequently, when Barton and two other family members decided to move their business — Buffalo Wings & Rings — from Lincoln's Haymarket District, it seemed logical to turn to Hampton. No general contractor knows that area of town better, Barton said.
"We wanted to be south and near the family demographics on this side of town," he said. "That's really our core customer. We looked at several places; but considering the 40th and Old Cheney traffic, this is a perfect fit."
The franchise touts its bright, comfortable dining rooms where sports fans can enjoy chicken wings, burgers, soups and salads — and of course, onion rings — while watching their favorite games on dozens of big-screen TVs. There is another Buffalo Wings & Rings in Lincoln at 68th & O streets and about 60 locations nationwide.
Knowing how the Williamsburg Village area is committed to its colonial style red brick look for the exterior of buildings, Barton had one main request for Hampton.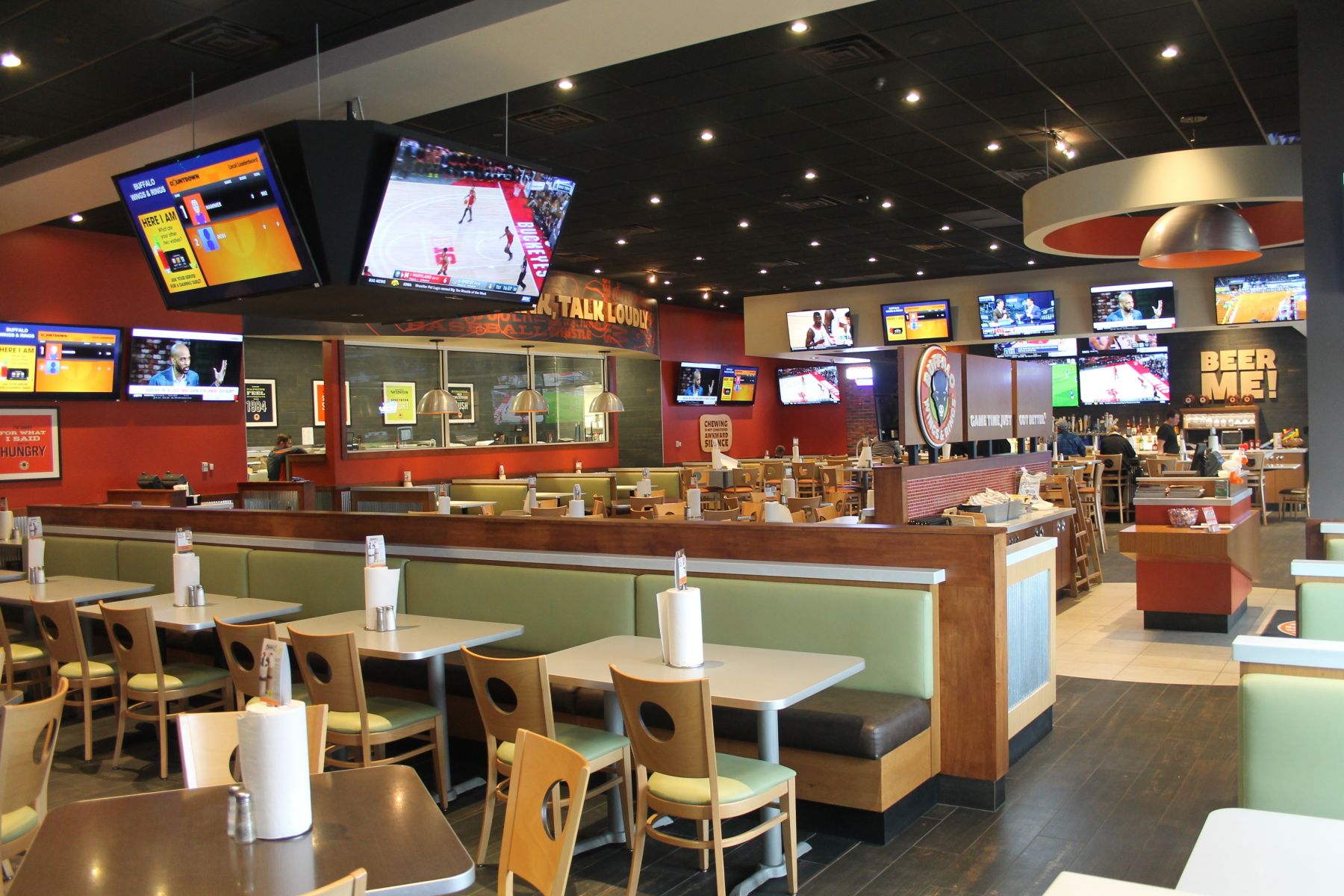 "Our biggest ask was to make it look like a restaurant, and Hampton did that," Barton said. "For us, it was really important to integrate the brand into Williamsburg Village. We look more like a restaurant than most here in Williamsburg Village, but it still fits in with the decor."