A relationship built on a strong foundation
Wednesday, April 18, 2018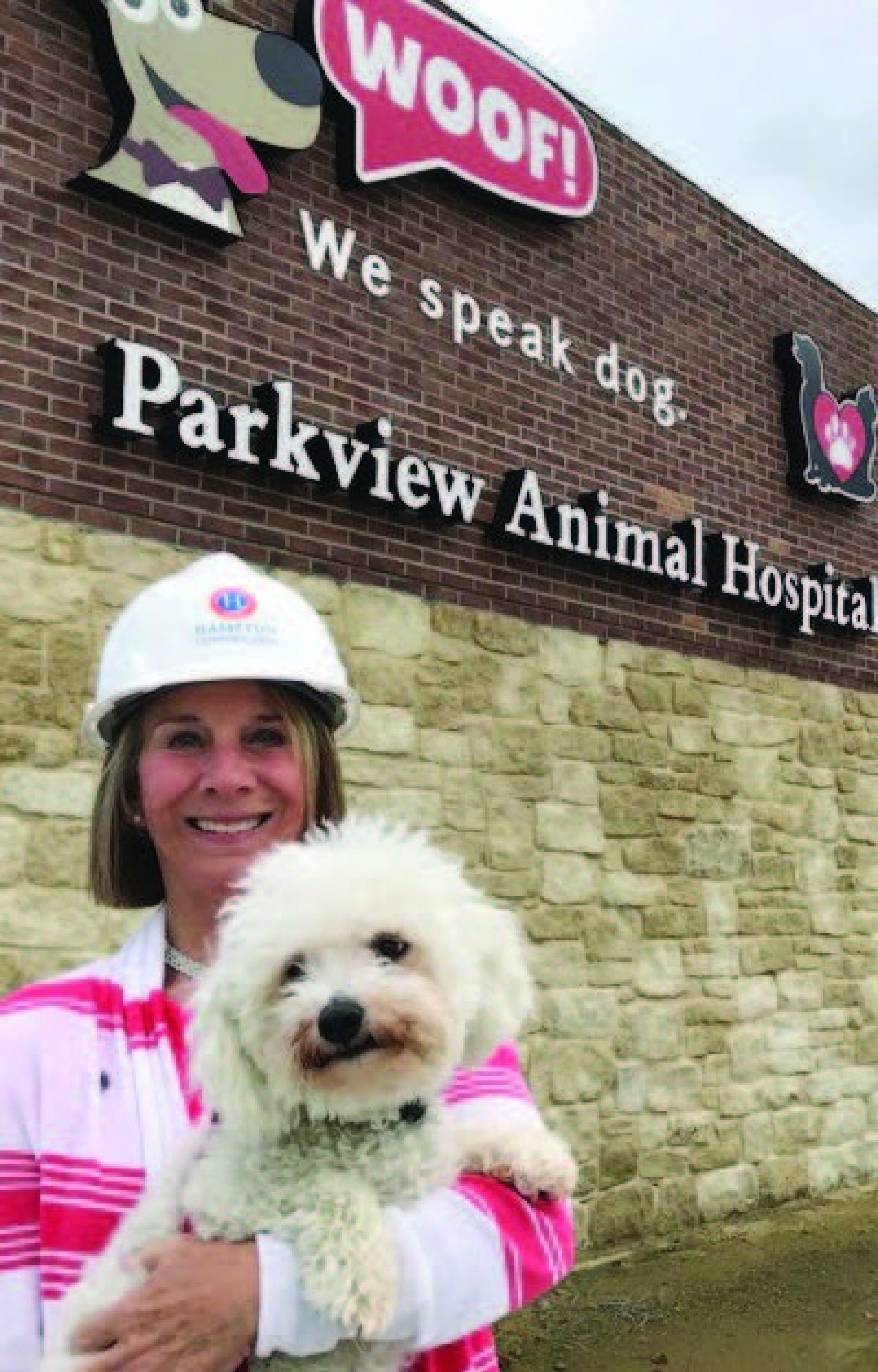 If a dog is man's best friend, meet Woof!, the best friend of every tail-wagger and its master.
"We love dogs and we love working with Hampton Construction," said Debby Brehm, who opened Woof!, a 15,000-square-foot doggy dreamland in Lincoln's Horizon Park, south of Southwest High School, in June 2017. It features 100 cozy suites. Outside is another 8,000-square-feet of bow-wow play area. Brehm, President of Brehm Enterprises, a commercial real estate development and investment company, owns and operates Woof!.
"This is our latest project," she said. "Hampton helped us pull it all together."
Woof! continues a relationship begun decades earlier by her father, Russell D. Brehm, who founded Douglas Theatre Co. and Center Associates, LLC. Hampton built theaters in which generations of moviegoers enjoyed their favorite films.
"People working on this are some of the same ones who worked on our theaters," she said. "They treat their customers and employees like family. I really like that."
Pet care outpaces the growth of scores of other industries, statistics show.
The new business at 1300 Infinity Court follows the first Woof!, which opened in 2013 at 2019 P St. The success downtown led to the decision to open a second business in southwest Lincoln, which Brehm felt could be well-served. 
"People love their dogs," she said, adding, our pets are family."
Woof!, on Infinity Court, offers day care, boarding, grooming, training and veterinary care for as many as 100 dogs of all sizes, breeds and ages. The downtown location, which can serve up to 60 dogs, offers day care and grooming.
Brehm owns three dogs, Pudzi, a Bernese mountain dog; Barley, a shitzapoo; and Cappy, a jack russell terrier.
"They enjoy downtown and are going to really love this place," she said.
Construction of the newest Woof! applies material used in some of the theaters built by Hampton. Tectum products, which absorb sound, softens clamor.
Brehm's phone holds dozens of numbers of people who work for Hampton and she calls them anytime with help on a project.
"Hampton people make themselves available and are great to work with," she said. "They all carry phones and all respond immediately."
The big hailstorm that hit Lincoln May 9, 2016, put Brehm's house in its bullseye. Ice as big as baseballs shattered sky- lights and heavily damaged a sunroom.
"When I got home, water was pouring in," she said.
Among the first people Brehm called were Alan Pryor, field operations manager, and Duane Mundt, chief estimator.
"They're Hampton individuals who I've had a long-term relationships with," she said. "They came out, brought plywood and shored up the remaining skylights, then made arrangements to clean the mess. They lined up all the people and took care of rebuilding my home. That is the kind of business I like working with."
Brehm knew the late Joe Hampton, construction company founder. "He instilled the Hampton business drive and relationships in his employees, and I think that is great to see that they continue to follow that same blueprint that Joe laid out, which is the personal care."