A Perfect Partnership
Wednesday, August 2, 2017
Even after the job is done, Hampton still takes care of you, said Dave Merrill, Executive Director, Region V Services. 
Region V serves as many as 1,000 people with developmental disabilities. It operates today in fitting new headquarters built by Hampton Enterprises at 3600 Union Drive, in Lincoln's Williamsburg Village. The building matches the neighborhood's colonial style where the unique design of each structure shares outside colors and characteristics common to the area. People appreciate red brick, steep roofs, white pillars and decorative trim.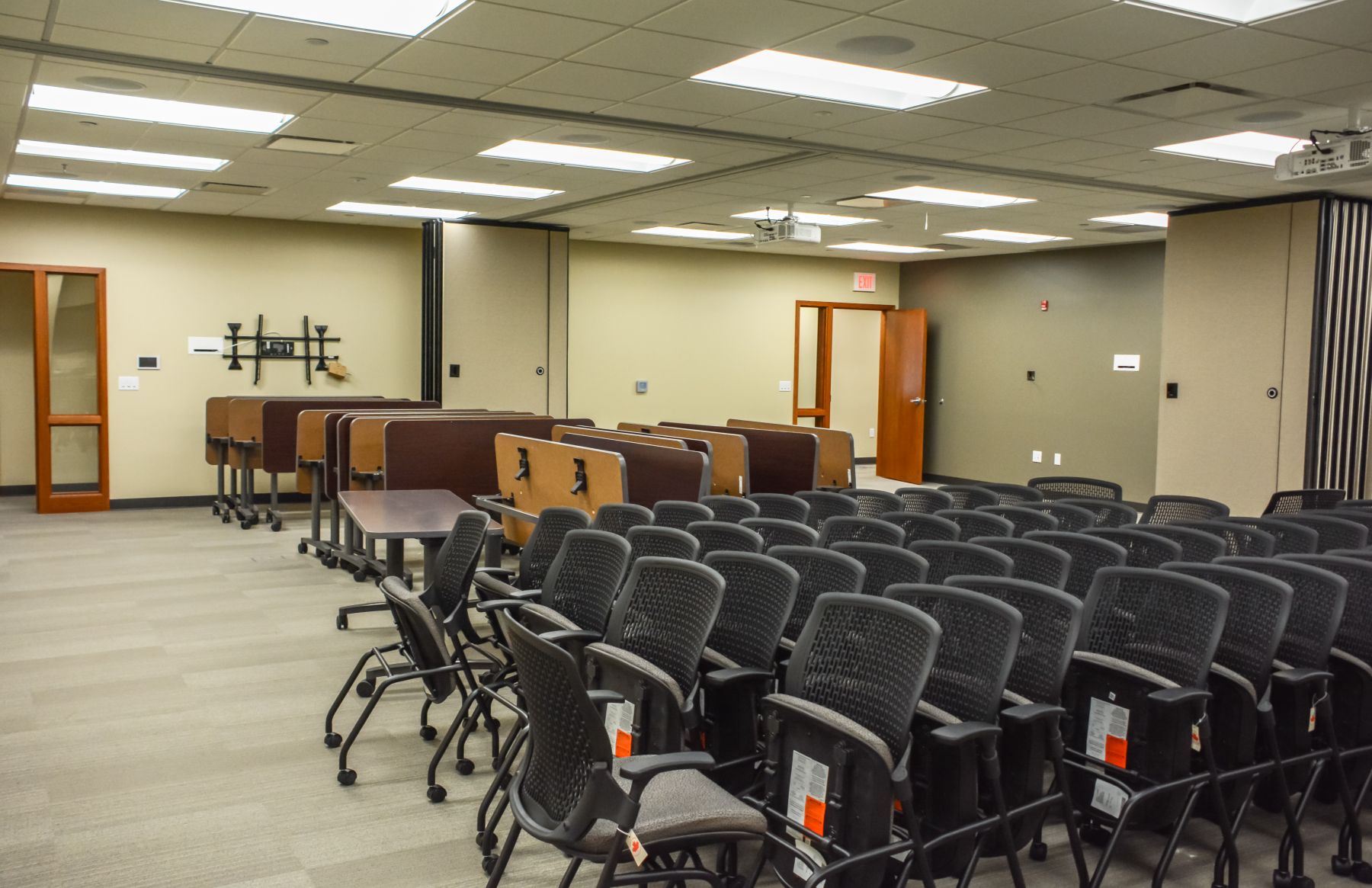 "Hampton delivered on everything," said Merrill, pleased with the attractive 10,000-square-foot structure completed in 2016 under budget and six weeks ahead of schedule.
In eastern Nebraska, 16 county commissioners make up the Region V board, which put up the building and chose Hampton to be good stewards of public dollars appropriated for the care of people with special needs, according to Merrill. Officials considered 21 sites and found the best value in Williamsburg Village, well-prepared for the arrival of Region V.
"They followed up on every detail. It is a perfect partnership."
Hampton followed plans drawn by an architect new to them, Merrill said, adding "It went extremely smoothly."

During construction, Hampton carefully maintained an orderly site, never allowing soil or blowing material to breach the neighborhood. "They really care," Merrill said.
The Region V staff headquartered in Williamsburg was invited to provide input into their new surroundings, opting for custom-accent colors, perimeter offices and conference rooms in the center. Movable partitions create space for multiple functions taking place simultaneously. The latest audio-visual and network accessories optimize training and welcome the presence of people off-site. All visitors find easy-access as accommodations comply with the Americans with Disabilities Act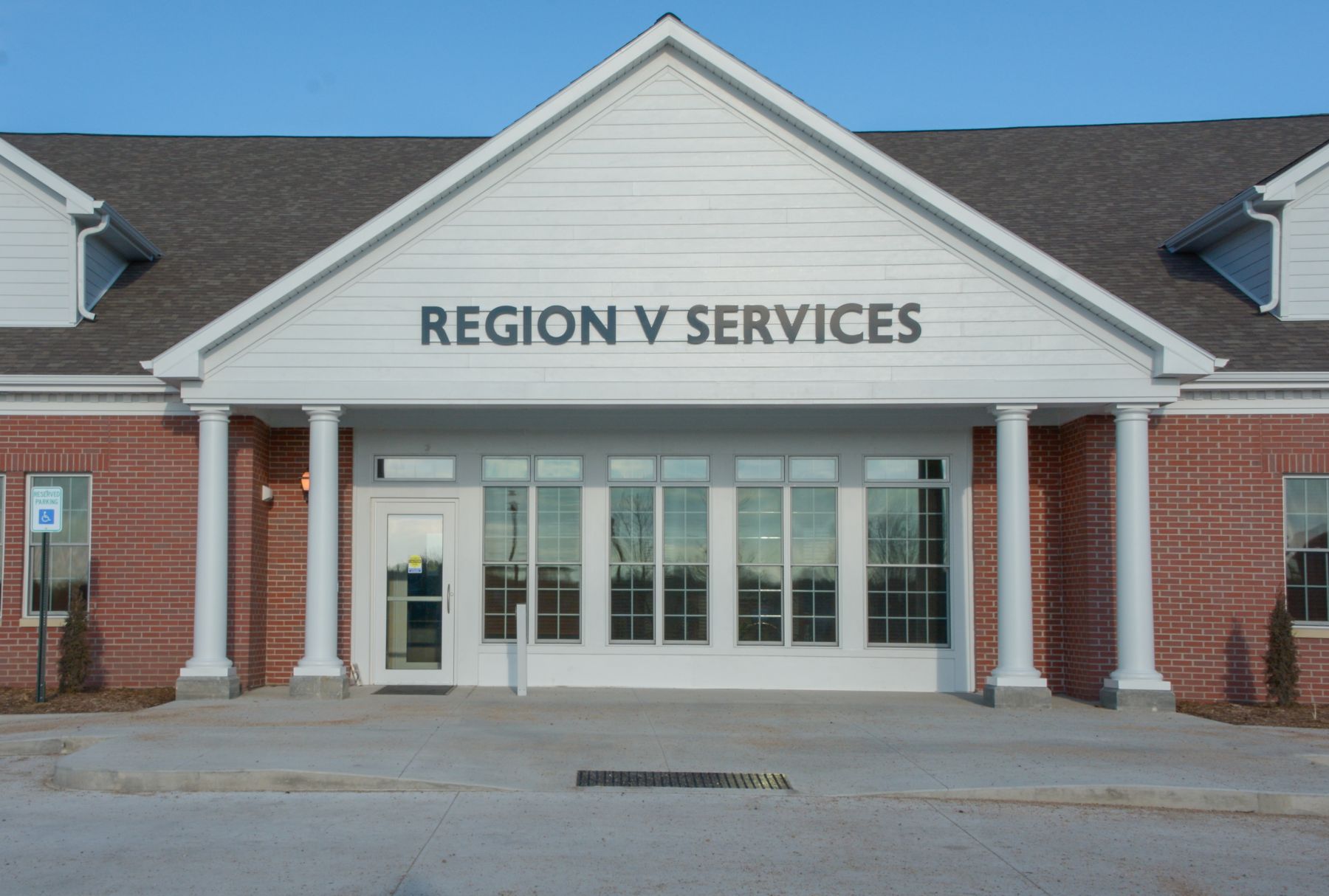 Hampton even put in the landscaping and irrigation system, supplied with sustainable water from a nearby retention pond.
Owning this building and centralizing functions saves on rent and leasing of other properties for required classes and meetings, Merrill said, adding that it won't take long for the new place to pay for itself.
Training taking place in Williamsburg covers everything from CPR and First Aid to the Able Act and proper administering of medicines.
While many of the expenses in support of people with challenges remain relatively constant, few things boost morale for caregivers like professional surroundings.
"Satisfied people stay longer," said Merrill, adding that the previous location had limited parking and a very busy street for everyone to cross. "It was not fun. Without a crosswalk light, sometimes it was dangerous actually."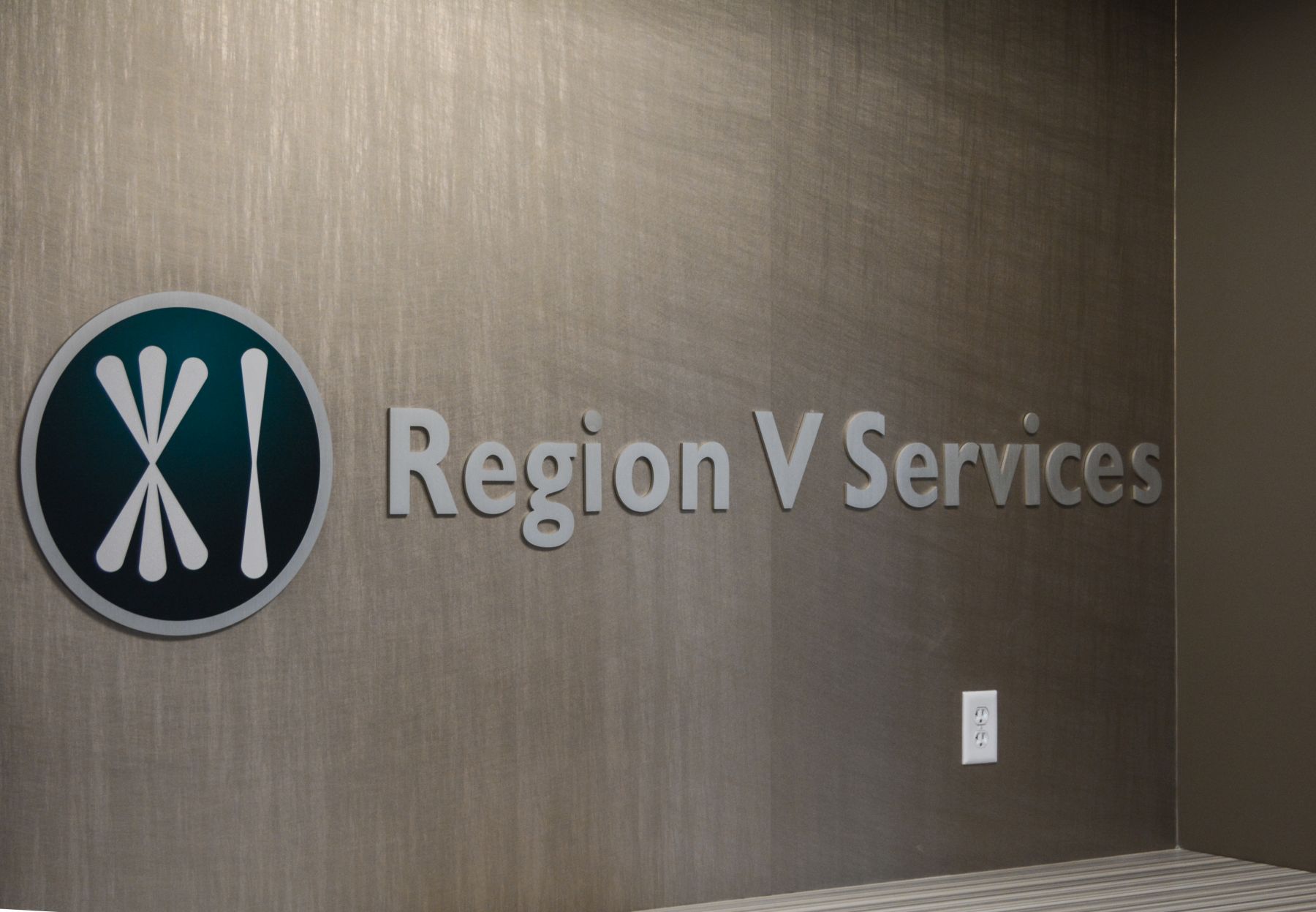 In his 34 years working for Region V and his 29 years as executive director, the headquarters at Williamsburg was one of the largest projects overseen by Merrill.

It went so smoothly, not only because Hampton did the work, they are close by, Merrill said, noting that Hampton headquarters are just around the corner.
"They followed up on every detail," said Merrill, adding, "It is a perfect partnership."