Distinction at Dignity Memorial
Monday, March 25, 2019
While the construction business can be unpredictable by nature, some assignments are even more so.

When Hampton Enterprises | Properties & Construction won its bid to enlarge and remodel Dignity Memorial Funeral Home, it earned the opportunity to showcase its ability to adapt and respond to changing conditions on a near-daily basis.
Dignity Memorial also takes pride in responding at a moment's notice to help and support families from Lincoln and the surrounding region celebrate the lives of their loved ones. Typically, it has several events in process — some in planning, others in the visitation stage, possibly on the same day of a large memorial service.
"Ultimately, Hampton was chosen for its commitment to complete the project within the time frame noted, all while making sure we were still able to keep our business doors open and serve the community," said Lisa Kelly, general manager of Dignity Memorial, which opened in 1927 on South 14th Street as Lincoln Memorial Cemetery.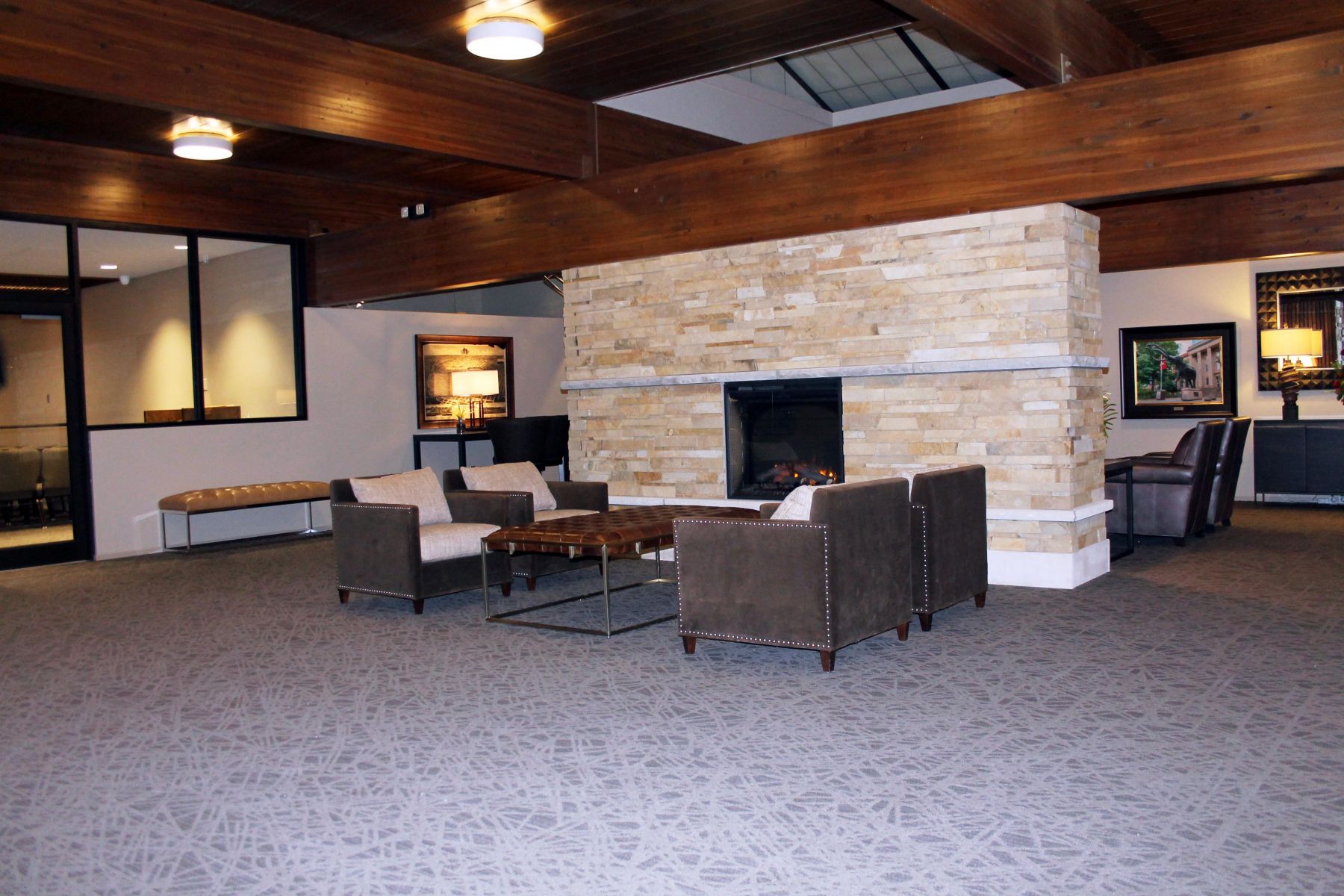 Hampton's agility was indeed put to the test as it adapted its work plans to accommodate the evolving needs of grieving families. It passed with flying colors, according to Kelly.

She said it was one thing to hear assurances by Hampton leadership, but quite another to see the daily commitment to their word. From commencement in October 2017 to completion in March 2018, Project Manager Connor Kayton, Site Superintendent Tom Neeman and their work crews fulfilled those promises, amazing Kelly with the way they accommodated her staff's needs.
All along the way, Hampton's team earned Kelly's trust, she said.
Weekly meetings kept her apprised of the upcoming work schedule. But Kelly also learned that her business would be able to do more than simply keep its doors open. She discovered she had the freedom to request that Hampton crews work around memorial services whenever one was scheduled. And she learned that Hampton continued to provide reliably excellent workmanship, even on the most unpredictable days.

"We can't say enough good things about them," Kelly said. "Tom stayed on top of everything on a daily basis, and was involved to ensure they worked around our needs for the day. They were conscientious and great to work with. They made sure they weren't doing their loud work during a service. They staged out of one room so all their equipment was hidden from the public. They worked from room to room, making sure we always had arrangement rooms and visitation rooms available."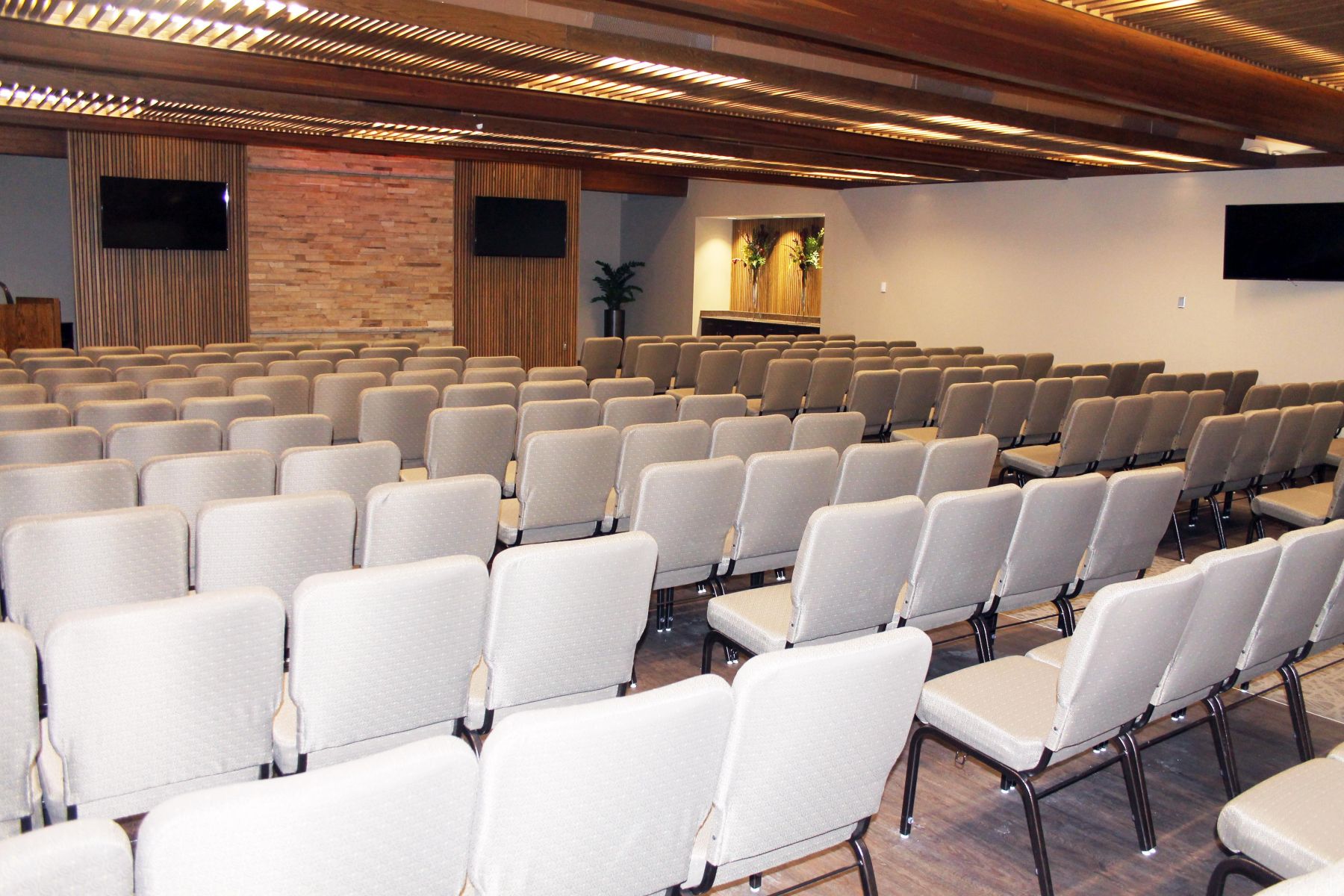 True to its word, Hampton completed the 15,000-square-foot remodeling project within the time allotted. On the main level, they expanded capacity in the chapel from 160 to 230, created a beautiful glass "storefront" entry to the chapel and added technology that allows Dignity Memorial to stream a live video feed to other seating areas if there's an overflow crowd. An open, spacious feel in the lobby/fireplace area was created, partly by discovering an existing skylight that had been covered for years and working it into their overall plan. They added two arrangement rooms, two restrooms and an audiovisual room. On the lower level, they upgraded the reception area, adding a bar and a catering room to better serve customers. They added two downstairs restrooms and reconfigured offices for employees, who previously had worked upstairs. Kelly said the project provides ways to further enhance customer service, adding tremendous flexibility and usable space for families.

And she thanks Hampton.
"I was impressed by their work ethic," she said. "They are dedicated professionals who were committed to going above and beyond our expectations — all while making sure we could continue to run our business during the entire process. All the crew were very respectful. They were quiet, and they cleaned up after themselves. Everyone was great. Communication was top notch, and we always were informed of any issues that came up. They provided options for solutions and made sure we were always in the know."
When the six-month project wrapped up, Kelly felt an unexpected pang of nostalgia.
"I told Tom and Connor, 'Let's do it again, I'm ready for another project!' It was fun," Kelly said. "I was actually really sad when the Hampton crew left. They became family, and I missed them — the whole crew."