A home before their new home
Monday, May 1, 2017
Few people know what happens inside Capital Humane Society when everyone goes home at night. 
"Our furry little friends throw a party," said a smiling Bob Downey. 
The society's president/CEO looks fondly in the morning at evidence on the floor — paw prints! Amusingly, however, these were cast permanently into the floor by the builders, Hampton Enterprises. 
Hampton built the trendy Pieloch Pet Adoption Center, which opened in July 2013 on 2.75 acres at 70th Street & Highway 2 in Lincoln. 
Following the enchanting path of prints, curious visitors first meet cats, then dogs because people tend to adopt a dog before a cat, according to Downey. Cozy cat colonies inside the center house three to six companions. 
"You are not allowed to see the dogs before going by the cats," Downey said. "That's part of the beauty of it." 
Capital Humane Society takes in 6,700 animals per year, down from 10,500 when Downey began his job in 1984. 
"There were no programs back then and they were overwhelmed," he said. "Education and spaying has helped." 
The organization operated since the 1920s on Park Boulevard in Lincoln, according to Downey. That building, still open, is the third on the site. It is among the many older shelters that echo loudly and convey an old, institutional appearance, Downey said. 
When putting an animal up for adoption, there was a matter of moving it from one kennel to another, then declaring that it is ready. No veterinary work was performed. People fetching their pet picked up by animal control often vented frustration at the same counter where people were considering adopting one.
A need for something better was crucial, Downey said. 
The community responded.
Well-attended campaigns, including Tails 'N Ties annual banquet and Tails 'n Trails Pet Walk & Festival, coupled with sizable individual gifts, raised enough funds to turn the dream into reality. Drives begun in 2010 went over the goal one year later.
The Pieloch Pet Adoption Center honors philanthropist Mark Pieloch, animal pharmacist and entrepreneur.
"The regard that Lincoln people have for companion animals, I think, is higher than many communities," Downey said.
But who would build this fitting new pet adoption center?
Downey spent sleepless nights trying to choose the general contractor for the $2.2 million project. After all things were considered, donor history helped him narrow his choice from five companies to one. Besides their competitive bid and solid reputation, company founder Joe Hampton's generosity through the years stood out, Downey said, adding, "The choice was obvious."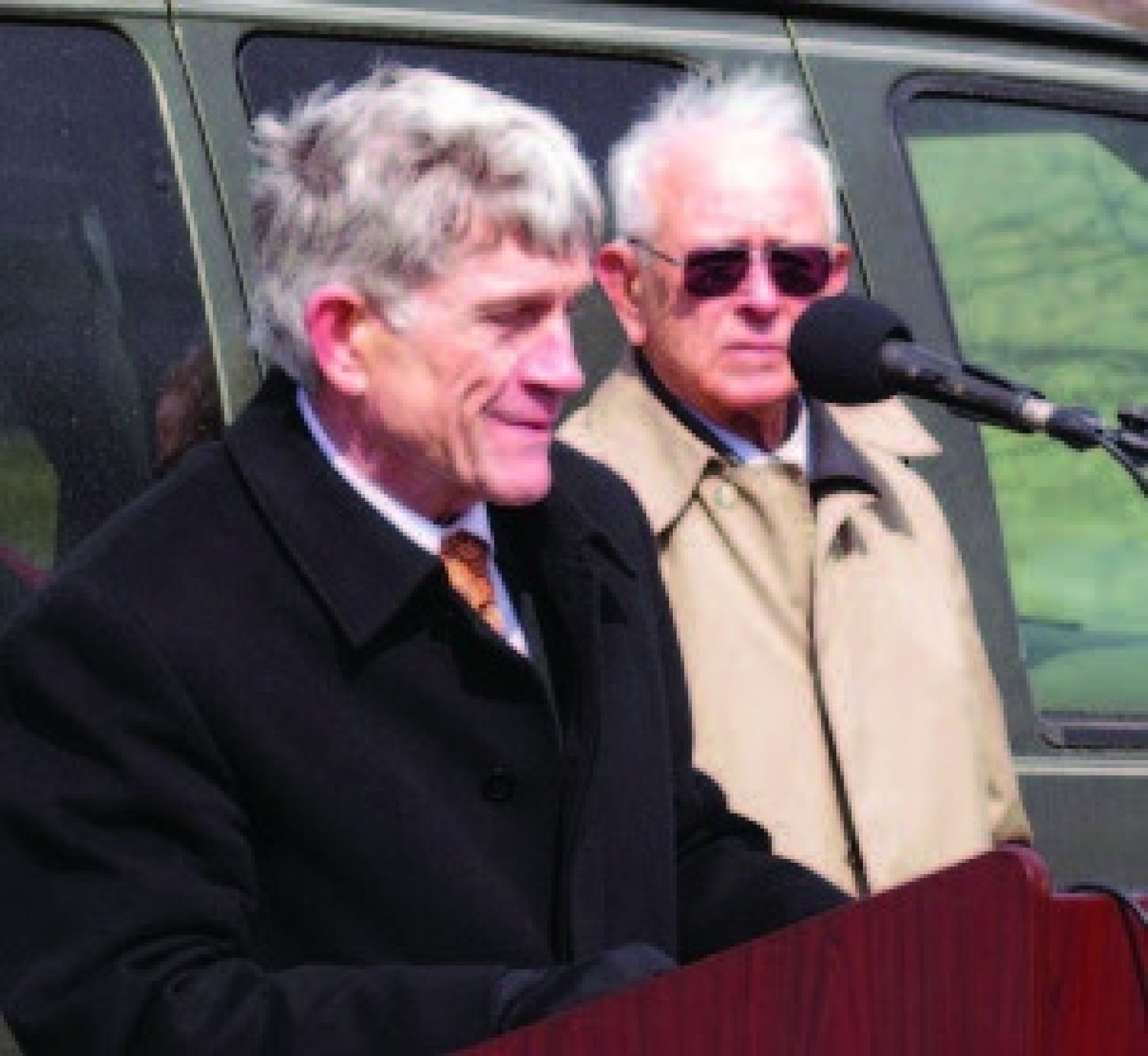 "Hampton is a very easy company to work with. It feels like family," said Bob Downey, President/CEO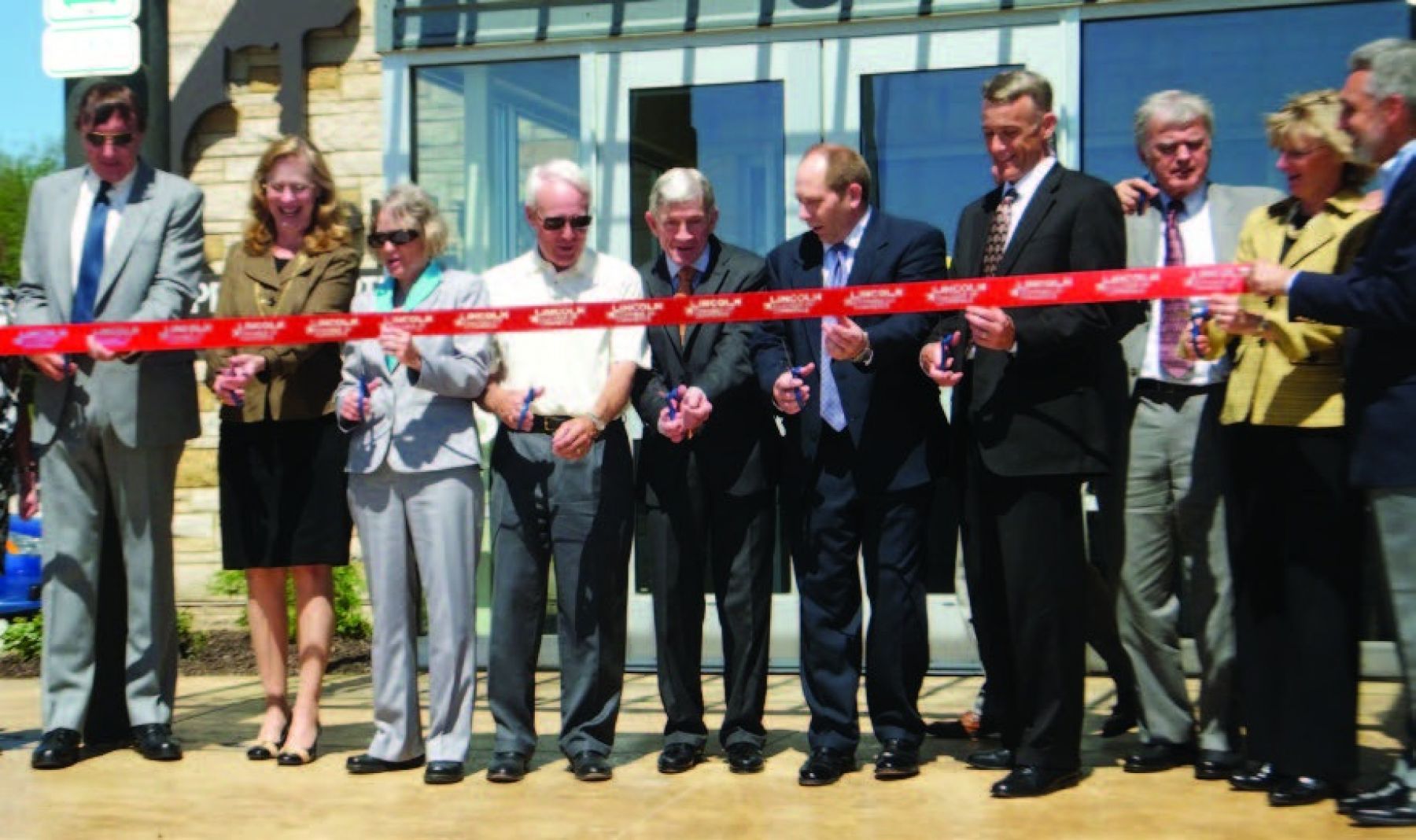 The Capital Humane Society's 15,000-square-foot, state-of-the-art facility operates today, but not without considerable planning, design and grunt work.
Before leaping to the groundbreaking Feb. 29, 2012, Downey traveled considerably with Hampton representatives as well as architects and engineers. Hampton worked with BVH Architecture, Engineering Technologies Inc. and Animal Arts from Boulder, Colorado.
The group toured shelters around the country to develop a clear vision of an ideal environment for animals and people. They evaluated four Colorado shelters, then drove to Des Moines, where they toured the state's largest shelter, Animal Rescue of Iowa.
Going the extra mile meant traveling many miles to create an ideal shelter for Nebraska's capital city. 
"It helped us come up with an accurate estimate of cost as well," Downey said. 
During construction, weekly meetings at the neighboring Home Depot kept subcontractors and their craftsmen on the same page. After a concrete floor and four walls defined a conference room, participants sat on 5-gallon buckets and used plywood for their meetings, Downey said. 
Working with Hampton throughout the project was a dream, Downey said. "It is a very easy company to work with," he added. "It feels like family."
Hampton also oversaw assembly of cat and dog boarding spaces manufactured by Shor-Line and Snyder Manufacturing Co., pet accessory specialists.
The fashionable adoption center completed by Hampton today includes a substation for Lincoln Police Department. Officers going on duty there minimize risk of theft or vandalism to the center.
"It's a great deterrent," Downey said. Since opening the pet adoption center, Hampton has repurposed the inside of the Park Boulevard facility, constructing, then expanding, a veterinary clinic. Two air-conditioned vans with kennels run six days a week between the two facilities. 
Capital Humane Society employs 34 people, including one full- and one part-time veterinarian as well as three full-time licensed technicians.
Downey looks forward to continued improvements at Park Boulevard, where vets perform minor surgeries as needed before the pet enters the adoption program. They fix everything from drooping eyes to hernias and even perform an occasional amputation, Downey said, adding that pets missing a leg are adopted fast.
Capital Humane Society, once known as Lancaster County Humane Society, organized in the early 1900s with the mission of protecting children and horses, he said.
"That was common for such organizations back then," Downey said, "horses because they were such a mainstay back then, and children because nobody else was caring for some of them."