The Chocolate Season finds a new home in Williamsburg Village
Monday, March 2, 2020
Erika and Brad Jensen, co-owners of The Chocolate Season, sought to build a place with an atmosphere befitting the product being sold — chocolate. Finding a construction company was easy – Hampton Enterprises - Properties & Construction was their top pick – but finding the perfect place didn't come as easily.
"When we were first looking in Lincoln, Hampton didn't have any vacant spaces that suited us," Erika said. "They [Hampton] moved things around for us, because they knew we wanted to work with them and have a place in Williamsburg Village. We really appreciate them going out of their way to give us a new home," Erika said.
The close-knit community provides a mix of clientele for the chocolaterie and coffee shop, creating in-house chocolates, confections, baked goods and desserts. A small plates menu is available all day for customers to enjoy local, from-scratch food, along with lattes, espressos, tea drinks and sipping chocolates.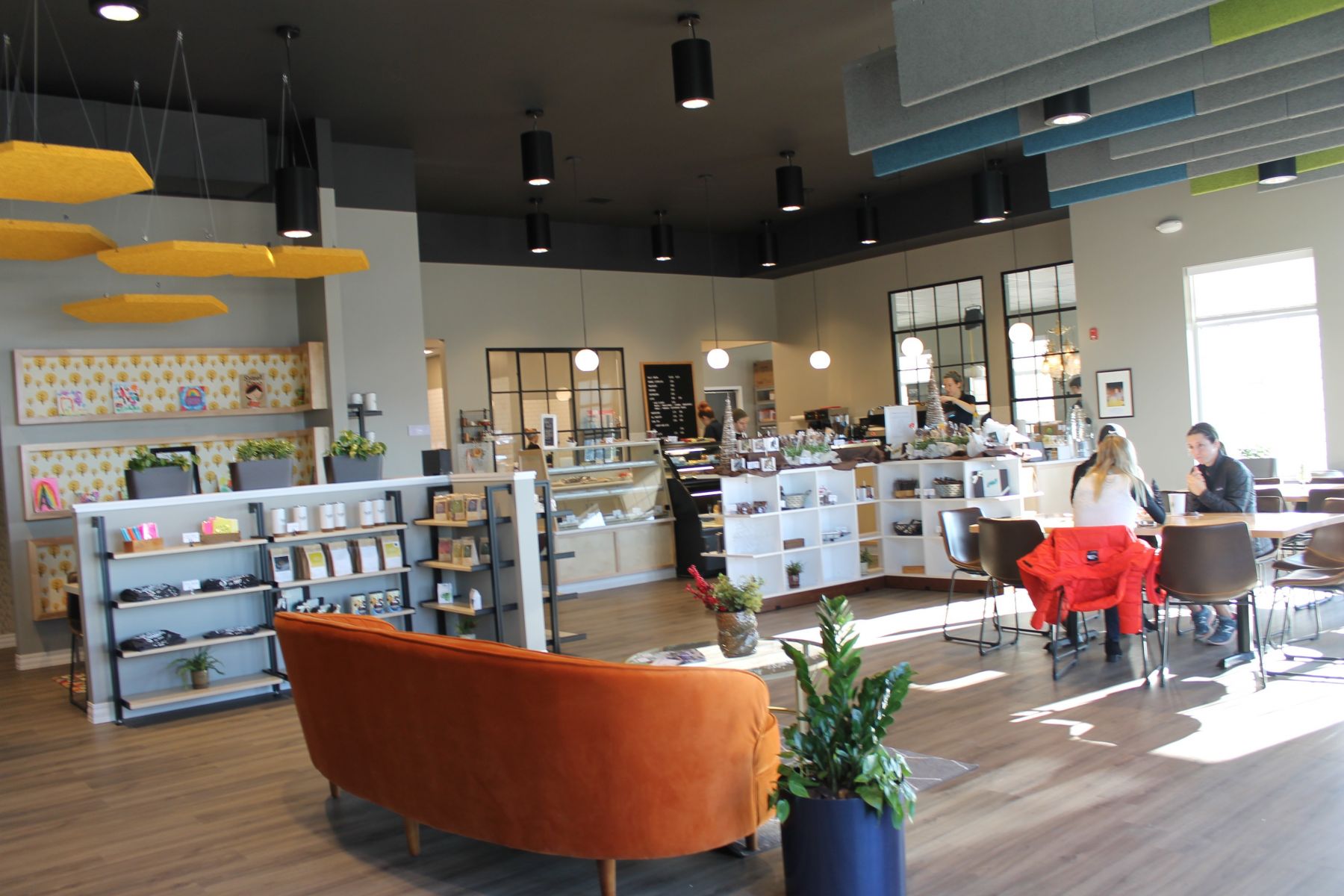 Describing chocolate as a unique business, Erika notes that many parts of the newly constructed building also are unique. Whether it was the salvaged warehouse factory windows, the floating shelves in the kids' corner, the hanging clouds or the need for more storage space, Hampton went above and beyond to create a distinctive atmosphere for the chocolaterie.
The building features a double-insulated room with a separate cooling system for the chocolate, because it has to crystallize at a certain temperature. Erika said even the plumbing pipes needed to be a bigger diameter than usual.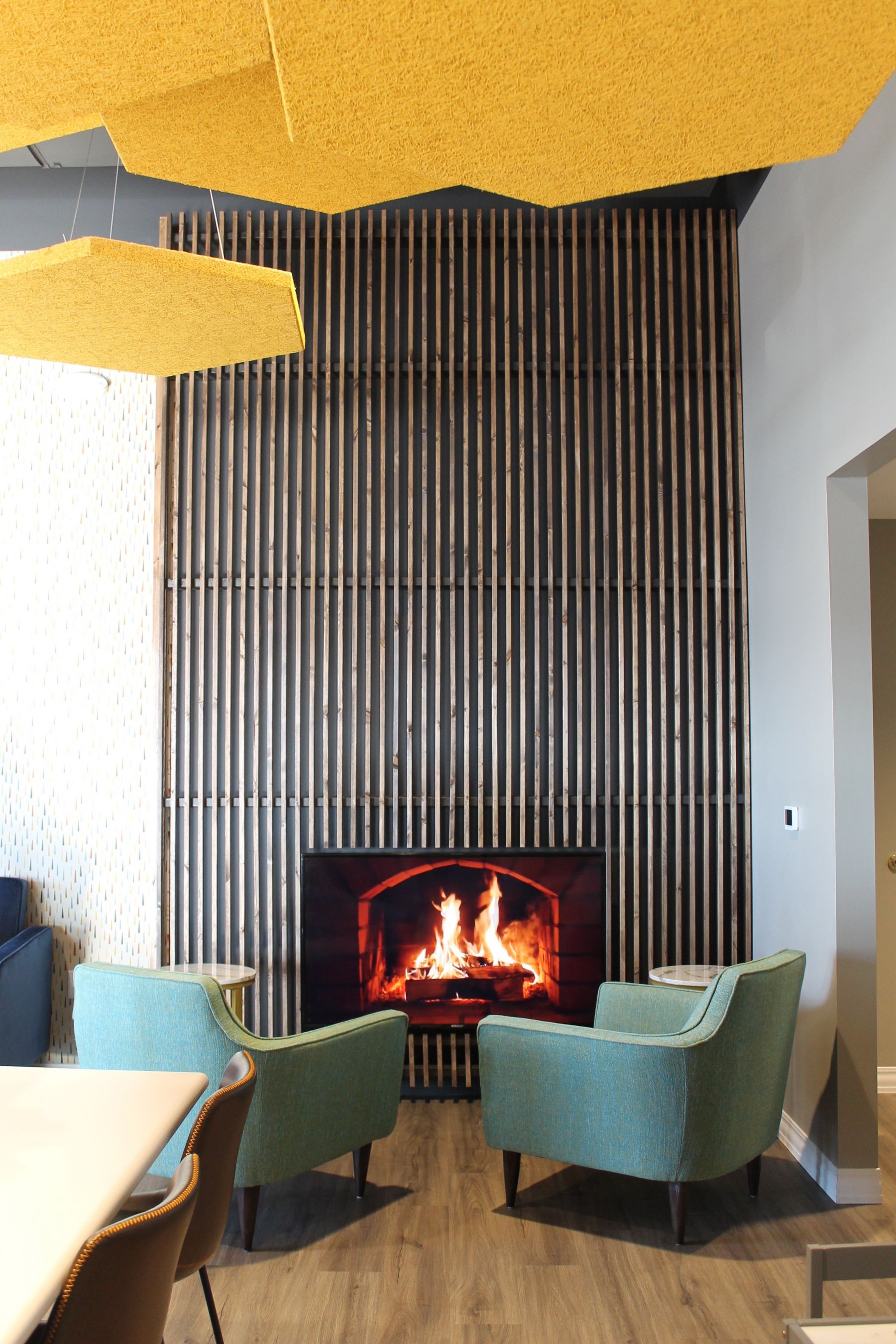 "Even though we wipe the chocolate out, some of it goes down the sink when we're washing our dishes," she said. "If your pipes are too small, the chocolate will line your pipes before it has a chance to wash away into waste, and then you have to replace the pipes."
Erika said Hampton had a 'you want them, you got them' mentality for the unique projects.

Even finding a solution for the Erika's biggest request – having the building complete before the holidays – was a team effort. She said employees and subcontractors often would come in early and stay late to accomplish everything. 

"The grit and determination I saw from the Hampton team when I said I needed to be in was remarkable," she said. "It was really great to know Hampton communicated with everyone about the dire need of us being in by Christmas. Everyone pulled together and did it."

The Chocolate Season received occupancy at the end of October, took a week to move in and another week to train staff before opening in time for Thanksgiving.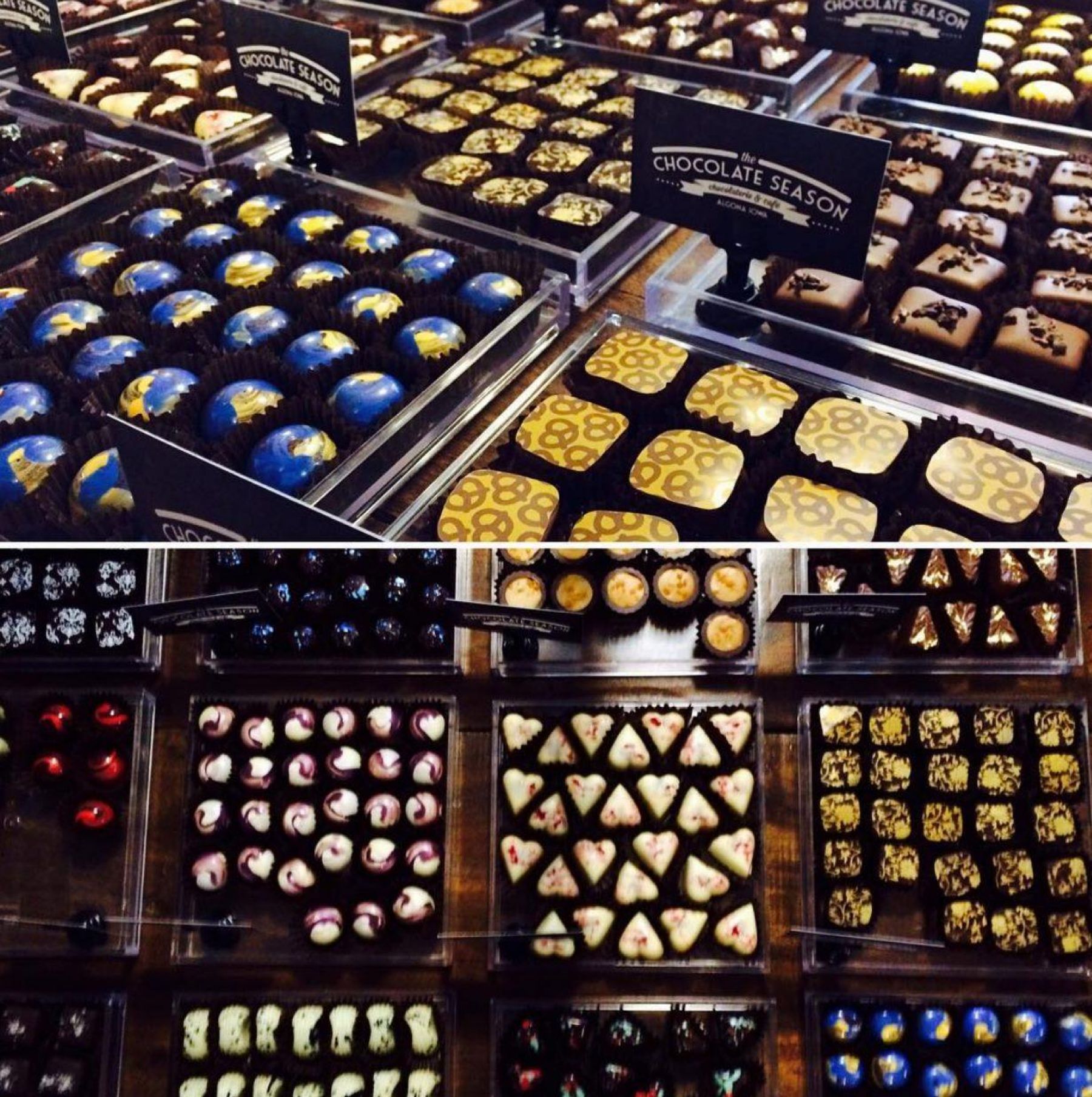 While the couple waited for the new building to be completed, they finished a new barista truck to introduce themselves to the community. Hampton invited The Chocolate Season to its private lot – a requirement for food trucks in Lincoln – to help launch the truck. They spent the summer in their truck and used a rental kitchen to complete wholesale orders for clients.
The Chocolate Season started as a production facility in 2007. A move to Iowa brought them closer to family, before coming to Nebraska's capital city this summer.
"We had two stores before, and we always had to do things by ourselves from scratch," Jensen said. "There wasn't a one-stop shop like Hampton when we were in Iowa, so it was really convenient when they set us up with good architects and interior designers. It was the whole package."
A building that started on a vision board came to life, and the Jensens look forward to customers making memories in the shop.
"Everything from the material choices to the brick, Hampton did a really great job," Erika said. "We've had a ton of compliments about the building, and the atmosphere we created is one of our main selling points."