One Lincoln business is reshaping the dental laboratory mold
Tuesday, December 4, 2018
Since 1980, Dental Designs has improved smiles across the country with its distinct and leading-edge products.
Brothers Doug and Tom Barrett, and Doug's brother-in-law, Tim Sweeney, have built the company through hard work, valued relationships and continual enhancement of their practice. 
They introduced the area's first digital dental laboratory decades ago. The then-unusual practice of going digital streamlined communication with dentists, who could instantly send impressions to their laboratory instead of waiting days for impressions to arrive via mail. Clients took notice as this method made restorations more efficient, accurate, cost-friendly and less invasive for the patient.
As a result, Dental Designs experienced steady growth through testimonials and referrals — while still maintaining the close connections upon which the company was founded.
The family business has since grown to 67 technicians. Dental Designs opened an Omaha location in 2007, and expansion continues.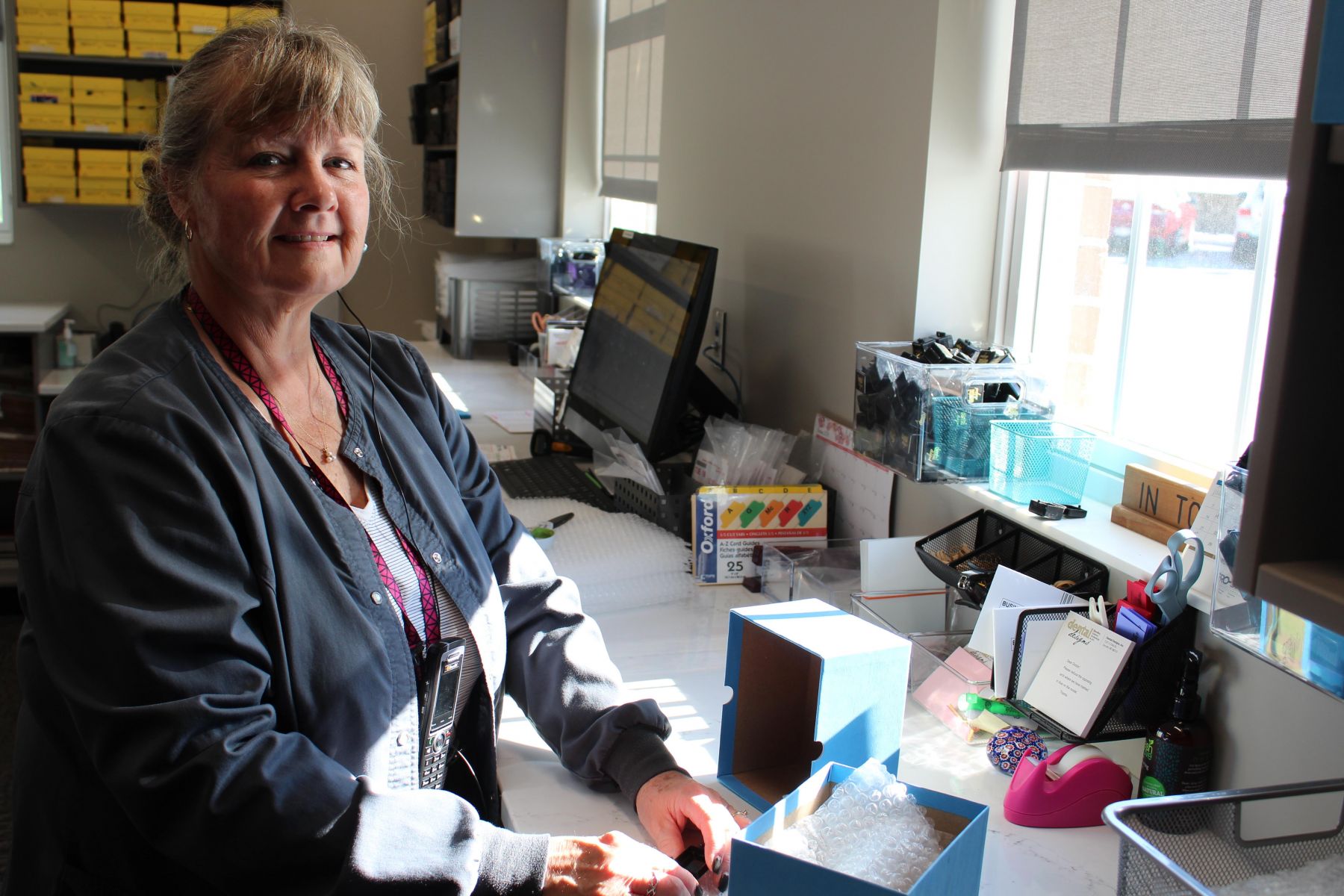 "In our industry, digital application is progressing as the mainstream way of doing business," Sweeney said. "Until recently, we weren't equipped with the environment to keep up with demand."
But in spring 2017, Dental Designs partnered with Hampton to make that environment come to fruition.
In the Dental Designs' lab, attention to detail is essential when creating restorations such as implants and crowns. The same can be said for construction.
"Hampton was detail-oriented throughout the building process," Sweeney said. "If a problem came up, Hampton was quick to respond and always provided a solution."
Located at 3580 Union Drive, the new 9,500-square-foot facility gives Dental Designs technicians more space to efficiently organize their orders. The lab is separated into two sides — digital restorations and conventional restorations — each with multiple workstations. Orders come in through the back and work their way through from one station to the next as the restoration progresses in the creation process.
The special equipment, such as three-dimensional printers, requires a sterile, clean environment for proper function. At the new location, machines are partitioned off in separate glass rooms to provide a controlled environment.
In the center of the lab sits another lighthearted addition: an 800-gallon aquarium. To fit inside, this dental office staple had to be delivered before certain doors were installed.

New offices, consultation rooms, a kitchen, break room and multipurpose classroom also were added.

Sweeney said the ideas from Hampton and their recommendation of Architectural Designs "made the lab look and feel less like a laboratory.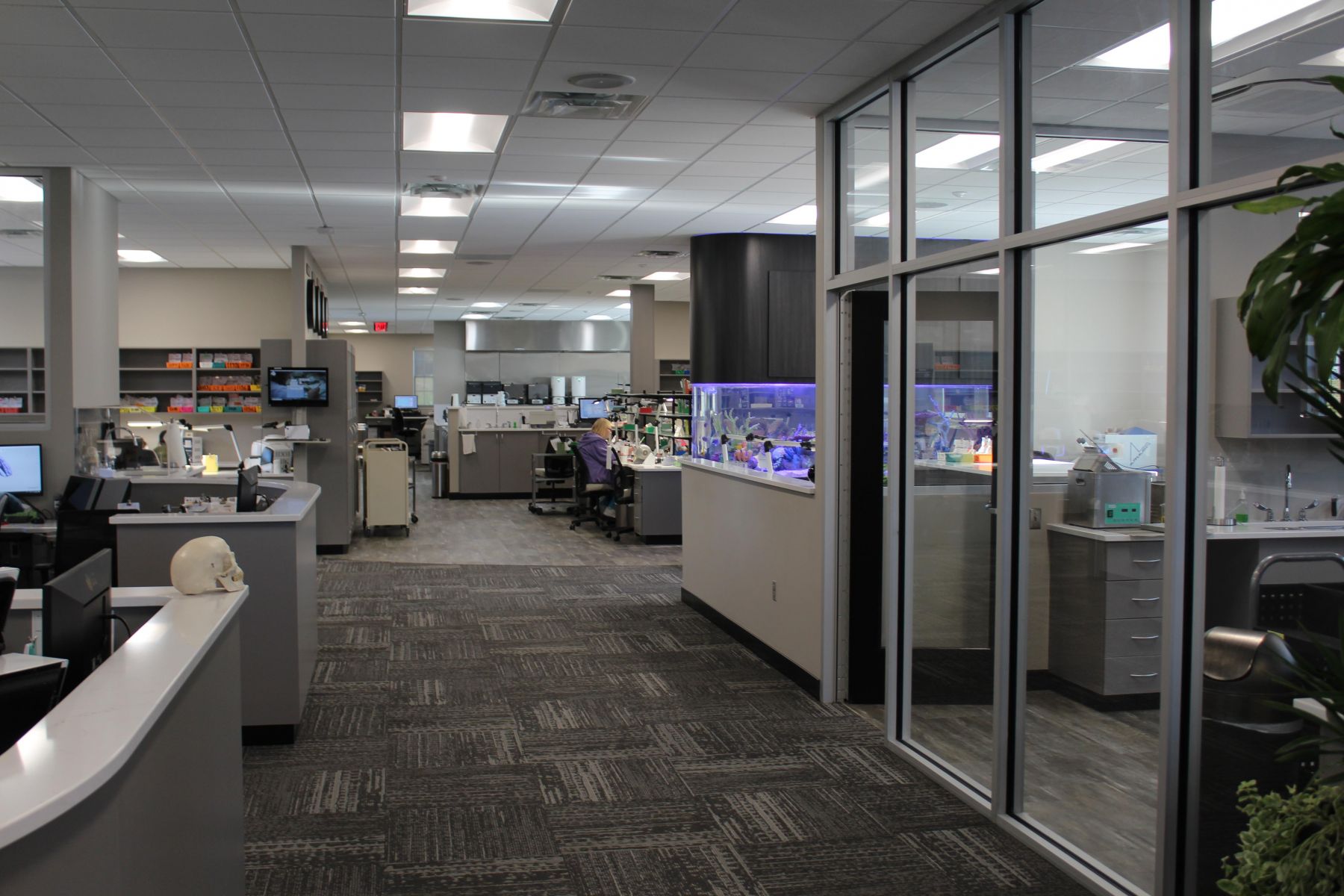 "We had a vision for our office," he said. "Not only did Hampton understand that vision, they improved upon it."
So now as Dental Designs continues to improve its operation of enhancing people's smiles, it can be done in a unique workspace — fitting for a business that reimagines and redesigns the laboratory mold.