Upgrade of small-town credit union leaves customers smiling
Monday, September 17, 2018
For more than a century, Archer Credit Union has done business in smalltown Nebraska, where everyone knows everyone else and a drive to Lincoln is still considered a trip to the big city. The majority of its 3,500 members live in Merrick County, in or near the county seat, Central City, where the main office is located. Its two branch offices operate within a halfhour's drive, in the nearby unincorporated community of Archer, and just across the county line in Dannebrog.
Built on a foundation of trust and personal service, Archer Credit Union personifies a full-service financial institution where warm conversations between tellers and the credit union's member-customers are the rule, not the exception. 
As a nonprofit entity, Archer has flourished in irrigated Platte Valley farming country, amassing about $65 million in assets, and employs 22 people. Senior Vice President Rex Minert estimates that agriculture drives about 75 percent of its business. Although Archer had built a new 5,000-square-foot main office building just five years earlier in Central City, business had expanded to the point where during autumn 2016, Archer's leadership team decided to upgrade the main office with an addition and renovation. Archer searched for a contractor that fit its culture of trust and reliability.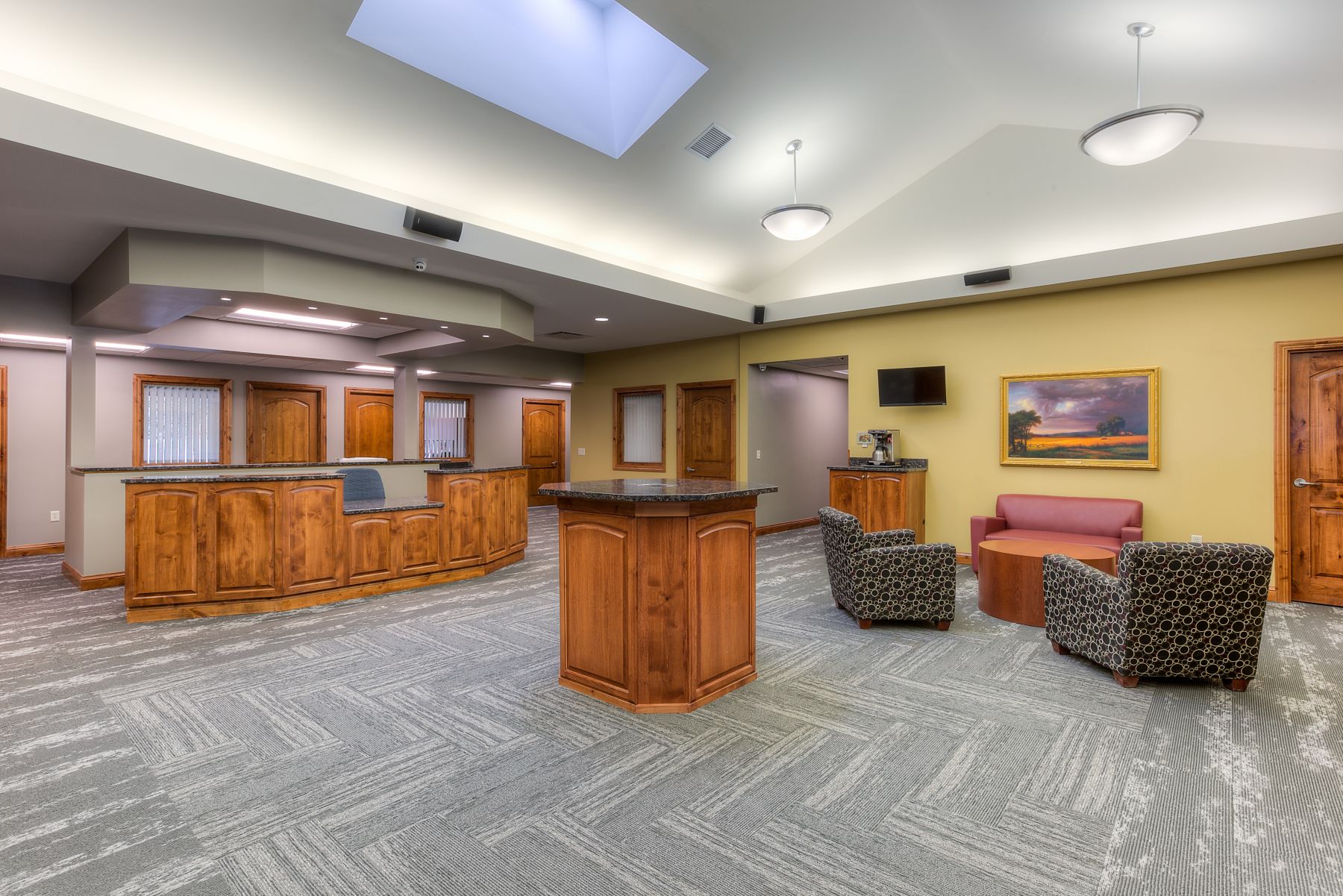 The credit union started by selecting Solid Orange Architecture of Omaha and narrowed its search to three contractors. Based on the architect's recommendation, Archer's leadership team chose Hampton Enterprises, and almost immediately began seeing the benefits. To start, Hampton showed flexibility, offering to take the project on a cost-plus basis. That decision allowed Archer to use a local electrician it preferred, and saved its members about $50,000 at project's end. 

Hampton crew members, including Superintendent Merle Gifford, drove from Kearney daily, always arriving on time. They proved themselves to be helpful and considerate. Project Manager Jason Hulsebus made regular trips to the site to ensure big-picture goals were being achieved on schedule.
"The crew was fun to work with," said Heather White Bull, senior consumer lender. "They had a good time around us." 
The addition and renovation included six new offices, a board room and a redesigned teller area — including a work room — with new woodwork, carpet and paint all around. Once the addition was complete, the crew adapted the original portion of the building to flow seamlessly into the new space. Some disruption was inevitable, but from the beginning, Gifford made the convenience of Archer members and staff one of his top priorities. 
"I don't know of anyone in construction who worried more about how our lives were being affected on a day-to-day basis," Minert said. "Merle tried to make sure we weren't displaced any more than we absolutely had to be. He was awesome to work with."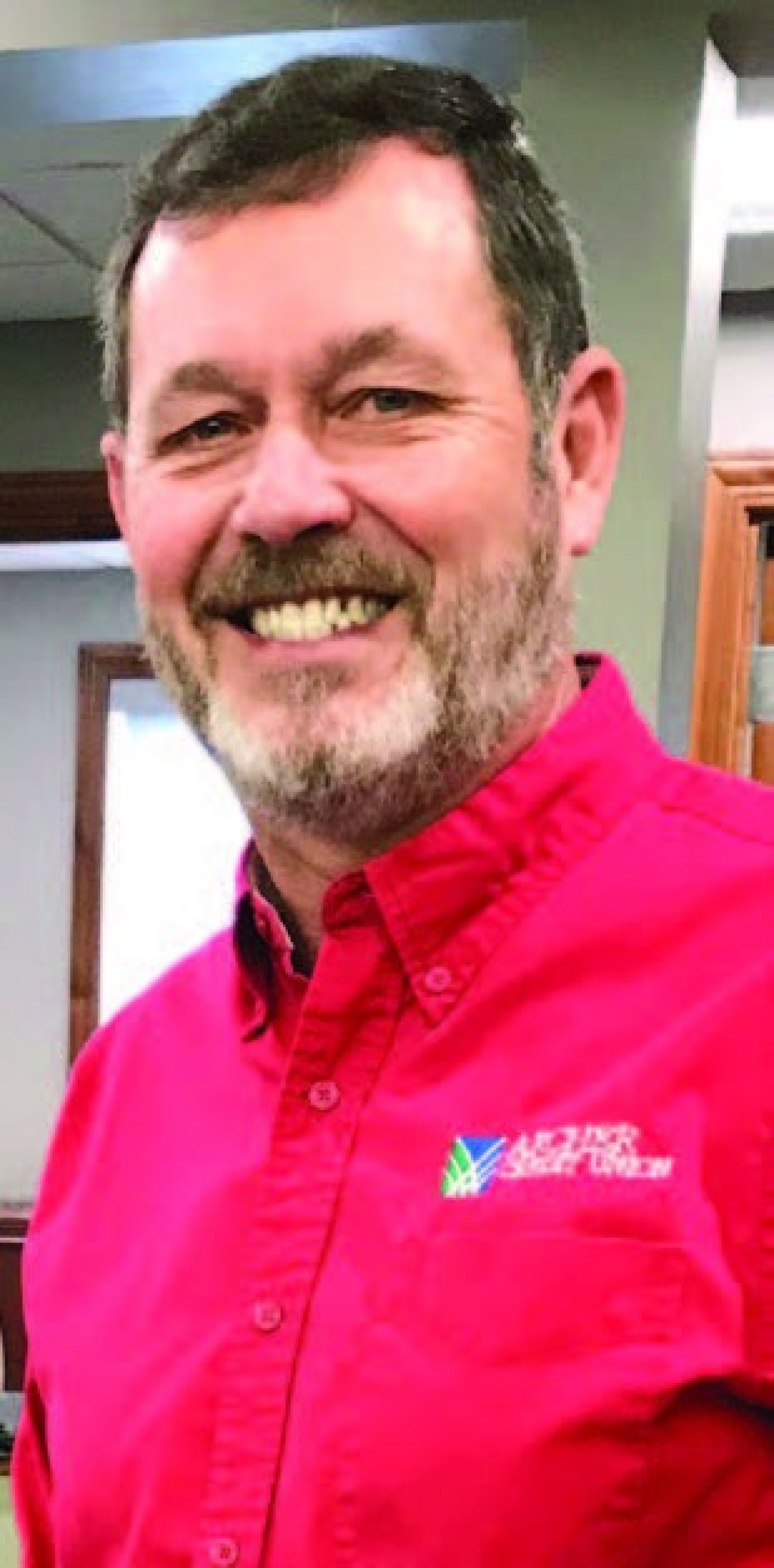 "Hampton truly came in feeling like a family wanting to do business," Minert said. "They provided what we were looking for, and they were willing to do it on terms that made sense to us. They were easy to work with, especially on the details."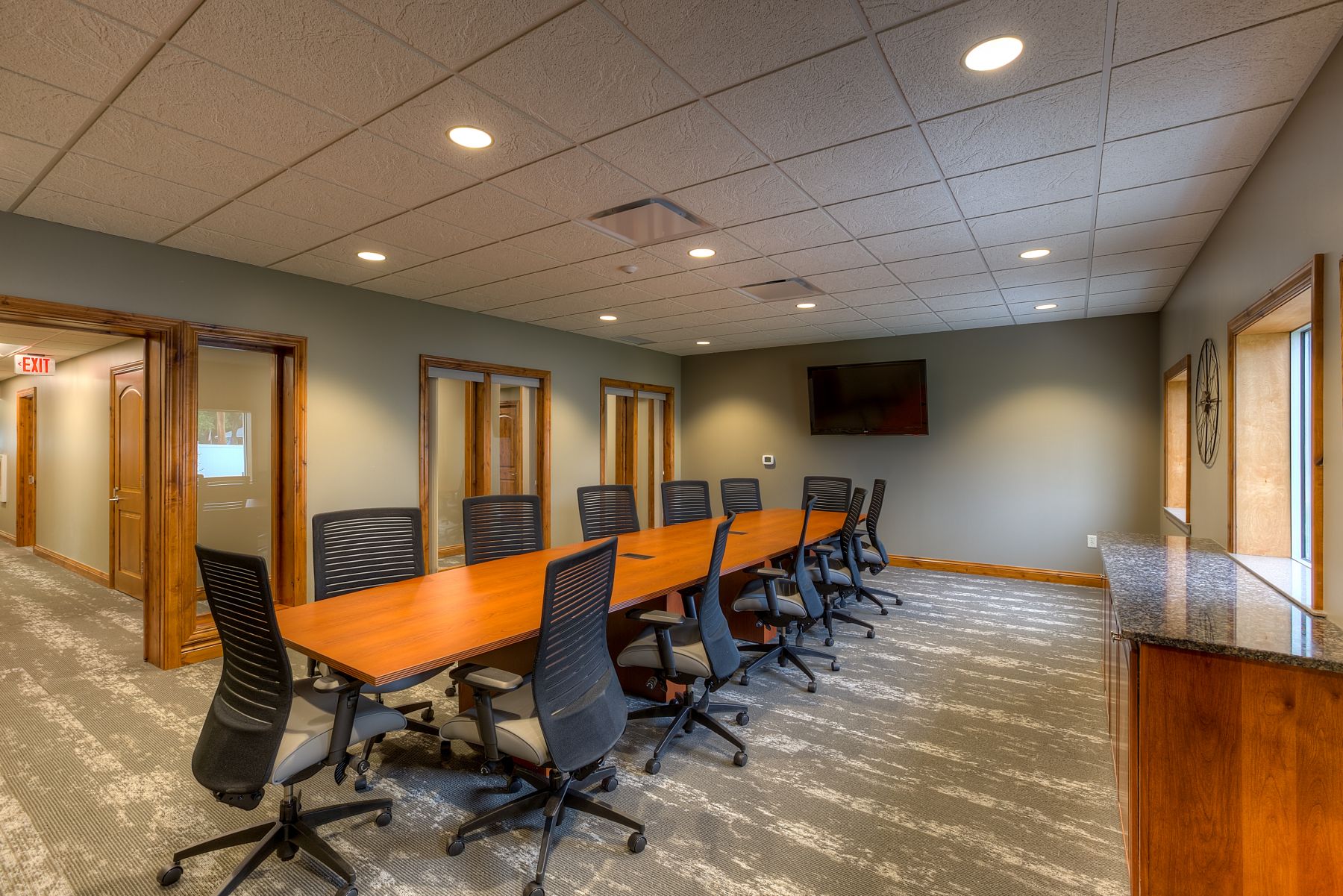 Hampton's crew started work in December 2016 by tearing out the concrete parking lot south of the building, and preparing footings for the 2,500-square-foot addition. Then came rain and snow. But while crew members battled a cold, wet winter, Hampton patiently performed necessary outdoor prep work before breaking through the exterior wall and demolishing two existing offices. "They got as much ready to go as they could and waited as long as possible before they broke through that wall," Minert said, "and after that, they did everything possible to minimize disruptions during open hours." That included installing temporary barricades to limit noise and cold air. Minert said Gifford and his Hampton crew sometimes delayed their plans to accommodate the credit union's work schedule, then made up time later.
The crew made excellent progress during the spring, wrapping up in June. When Minert accompanied Hulsebus and Gifford on the final walk-through, he was impressed with Hampton's attention to detail. 
"I've built houses before, and I know the procedure, but they caught things that I hadn't noticed," Minert said.
On July 3, the Archer Credit Union held an open house, celebrating the completed project by offering free hot dogs and root beer floats. Everyone continues to enjoy the beautiful, energy-efficient surroundings, complete with granite countertops and LED motion-detector lighting throughout the facility. They appreciate a much quieter environment, despite constant traffic on U.S. Highway 30 and the Union Pacific's main rail line right outside their door. 
"Hampton truly came in feeling like a family wanting to do business," Minert said. "They provided what we were looking for, and they were willing to do it on terms that made sense to us. They were easy to work with, especially on the details."