Hampton Tenant Connection Newsletter | Summer 2023
Friday, June 30, 2023
In this special edition, we highlight our 75th anniversary festivities, share an inspiring tenant story, and honor our founder, Joe Hampton. 
Click to read the Hampton Tenant Connection Newsletter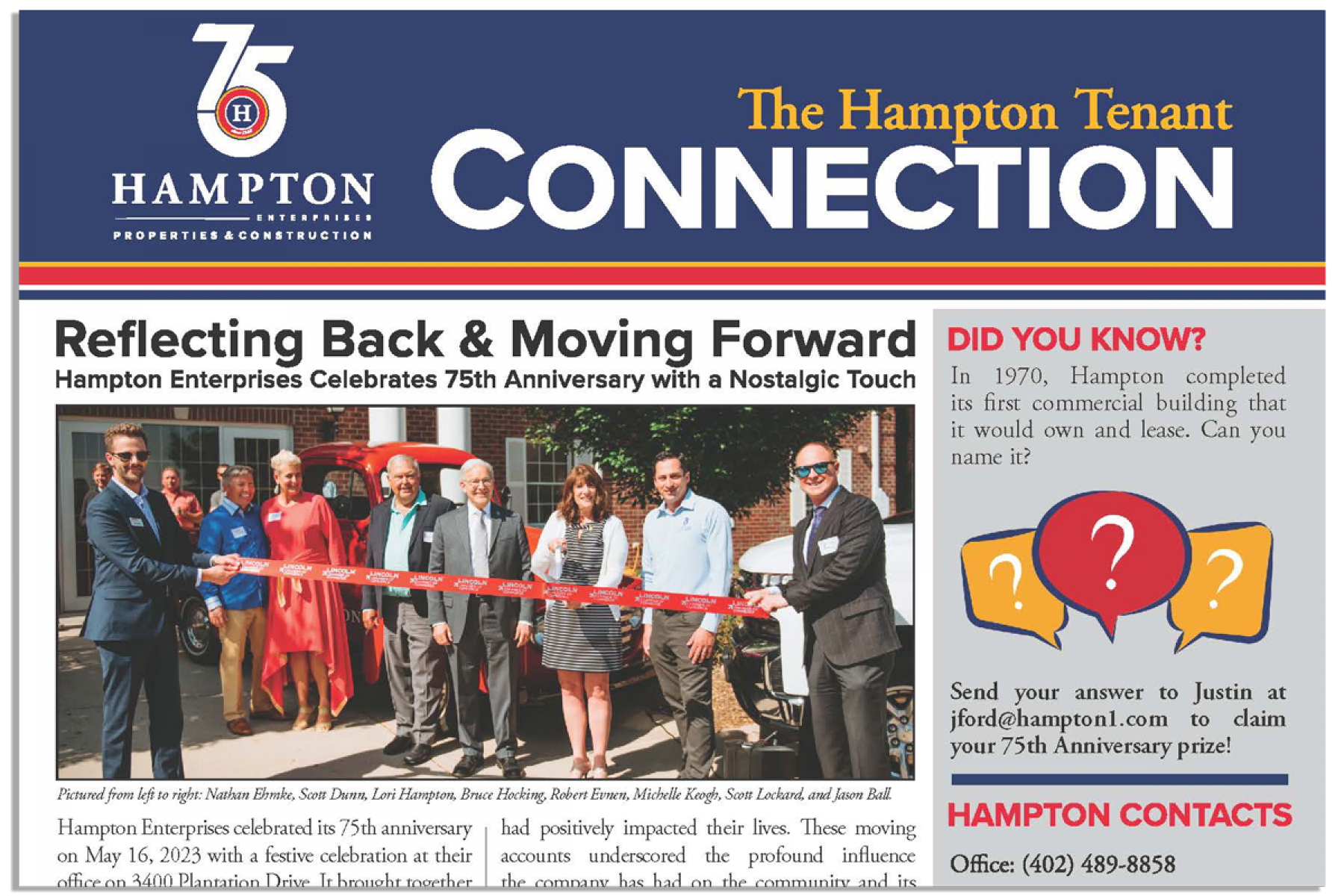 Don't miss out on these stories and more in our Summer Edition of The Hampton Tenant Connection
Highlights From Our Summer Edition:
Reflect Back on 75 Years in Business
Get the details on our exciting Anniversary Event held in May at our office in Williamsburg Village!
Meet a Fellow Tenant!
Hear from one of our extraordinary longtime friends and tenants, who has been with us for nearly 40 years.
Learn About Our '48 Pickup!
Keep an eye out for this timeless classic as we cruise around town this summer!
Explore our Founder Spotlight Section
Gain insights into Joe Hampton's inspiring beginnings and the remarkable legacy he leaves behind.
Click to read the Hampton Tenant Connection Newsletter